The New Year is a time of new beginnings, new goals, and new opportunities. When the clock strikes midnight, people march into the New Year with plans to make it the best year yet. Some people have plans to become the healthiest version of themselves. Others are on the search for their dream job. Likewise, different people want to start new hobbies, quit a bad habit, or improve their finances. The list goes on and on. This popular holiday tradition happens every year, and your business should consider capitalizing on the New Year to help your customers and your business achieve your goals.
There are millions of people out there, each with their own goal for the year. How can you help them achieve it? If you are a fitness center, start a program that helps people get active. If you are a financial planner, advertise your services to the people in need of financial assistance. If you are a bookstore or library, create and market your book club for the people that want to read more in 2021. We have so many ideas for how you can take advantage of the New Year.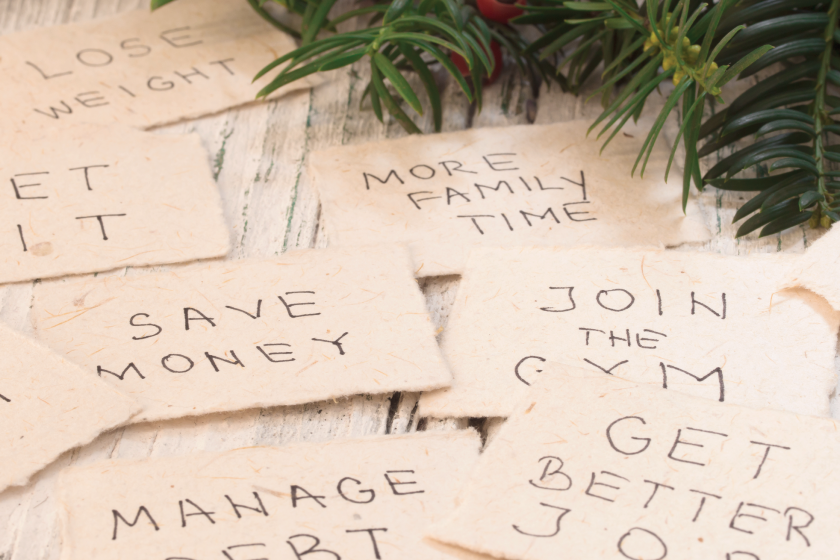 At Plastic Printers, we work, brainstorm, and design fantastic marketing tools for a vast array of businesses from around the globe. We have seen and created it all, so that's why we want to showcase some unique New Year marketing tools that you could implement into your New Year marketing initiative.
Membership Cards
An individual's health seems always to be a popular resolution. This particular resolution can come in various forms; nonetheless, companies in various industries can help customers achieve their health goals. For this section, I am only going to talk about businesses in the fitness industry. Generally, we recommend fitness studios advertise for the New Year well in advance and accompany their marketing initiatives with membership cards.
A membership program is a great way to help incentivize customers to stick to their goals. With a membership program, customers pay a specific amount to have access to your gym, attend classes, and so on. The fact that they are paying for your services will help motivate them to continue working on their fitness goals.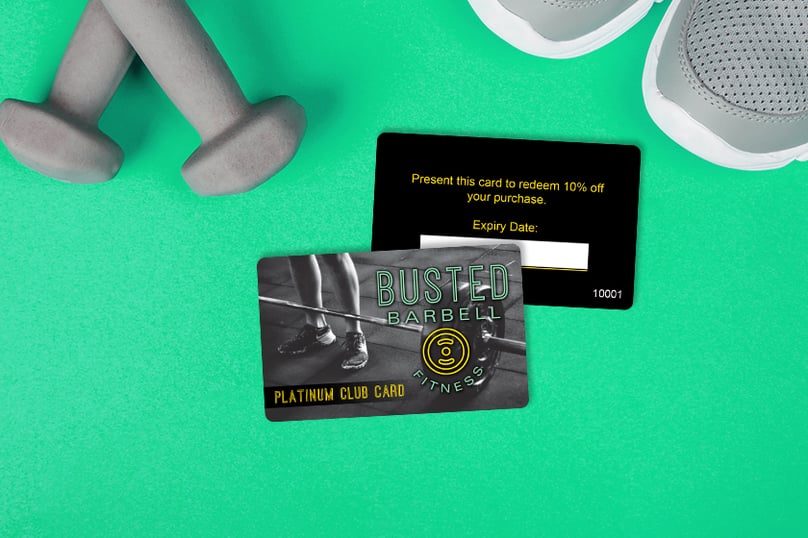 Consider creating a specific New Year membership program that allows them to try out your services for a set amount of time before signing up for one of your other membership programs. This could be an excellent way to help get more customers in your door trying your services and seeing why your company is so great! Advertise this new membership program on all marketing mediums to ensure as many people know about it as possible.
Once they sign-up, it's your job to keep them there. Help them stay motivated with fun workouts, introducing them to other gym members, create challenges, give them special perks, create an in-depth New Years' resolution plan, etc. If you need ideas, let us know. We are more than happy to help!
Punch Cards
Maybe you want to help customers during the New Year in a different way. No worries, we have seen many people use punch cards to boost participation and reward customers. These unique marketing tools can support various businesses such as hobby shops, fitness centers, smoothie shops, recreation centers, spas, and so much more.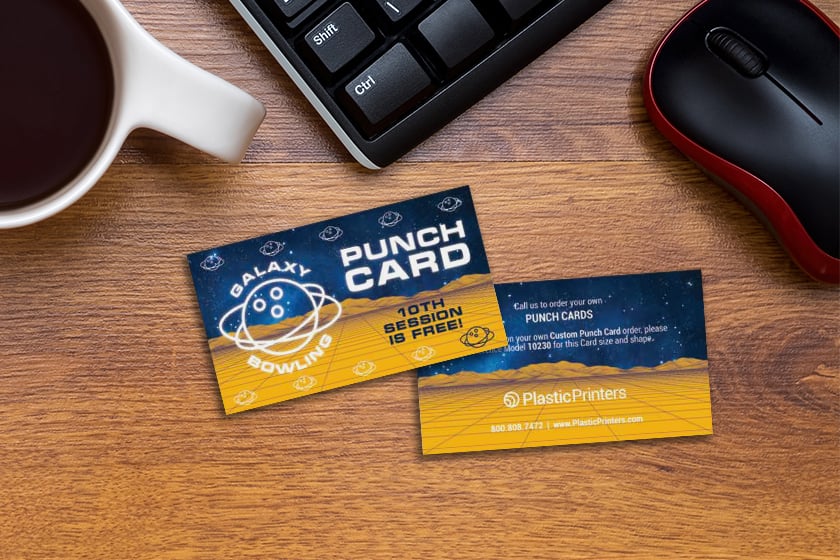 Punch cards allow you to mark or punch out a section of a card to showcase that the person completed something. For example, a bookstore could use them to help encourage customers to read more. Every time they finish a book, they punch out a section of their card. Once they meet the goal on the punch card, they get a prize.
If you wonder how you can use them for your business, it is as easy as replacing the punches with one of your specific products or services. How do you know what to pick? Look into your most popular products or services. This could help you draw in more people. Or look at your most profitable products or services. Make the best decision for your business.
Try Our Services Card
Maybe your business has a resolution of its own. Whether it's boosting revenue, increasing your customer base, or growing your business, we have many ways to help you accomplish your goals. The specific product we are going to talk about is try our services card. This is an amazing tool to encourage your customers to try out your yoga studio, massage parlor, art club, cooking classes, and more.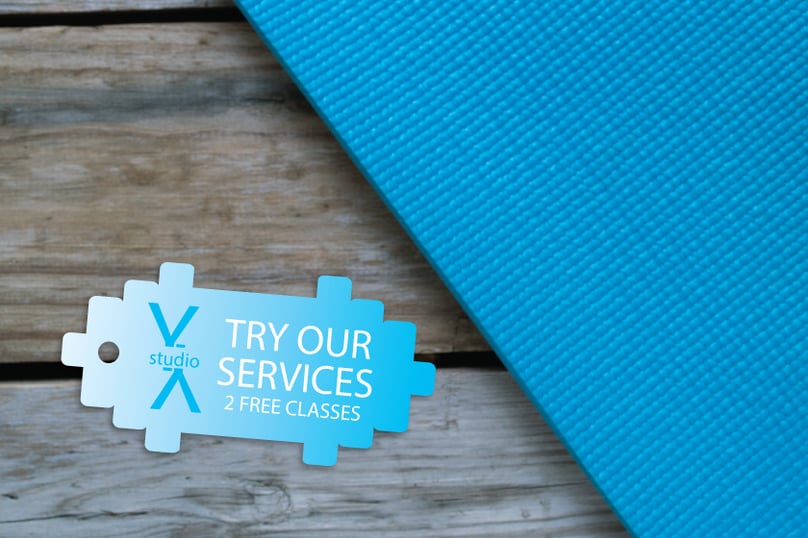 The best part is you can customize the card's design to ensure that the card fits your business's needs and requirements. Maybe you only want them to try your services for a week, weekend, or for one class. It's up to you! We will ensure that it's reflected on your card and guide you through any other requirements that we think you should consider.

Regardless of how long they get to try your services, this will allow them to experience your business, atmosphere, products, and services. What an excellent way to get to know your business!
Need more ideas? Let us know!
If you need more ideas or want to get started on a project for the New Year, let us know. We are more than happy to help you in any way that we can.