Is your membership rewards program floundering, or maybe you don't even have one yet? Companies like American Express, AT&T, and even Marriott offer rewards to their clients. By offering clients an incentive to use your product or service, they are more likely to continue to come to you - and even send people your way.
When you start putting together your membership program you will need to think about a few different things:
How will you advertise your membership rewards program?
Will you offer a tiered program with different reward categories?
How will clients accrue points in your program?
What will your membership rewards cards look like?
Why does a membership card design matter?
The card design will not only draw people's attention, but will encourage them to actually keep the card with them! Wallets and purses get filled with receipts, appointment cards and various membership cards. What makes your card unique enough that people will actually want to carry it around with them?
Here are some great examples of membership rewards card designs:
Custom Shape and Die Cut Business Cards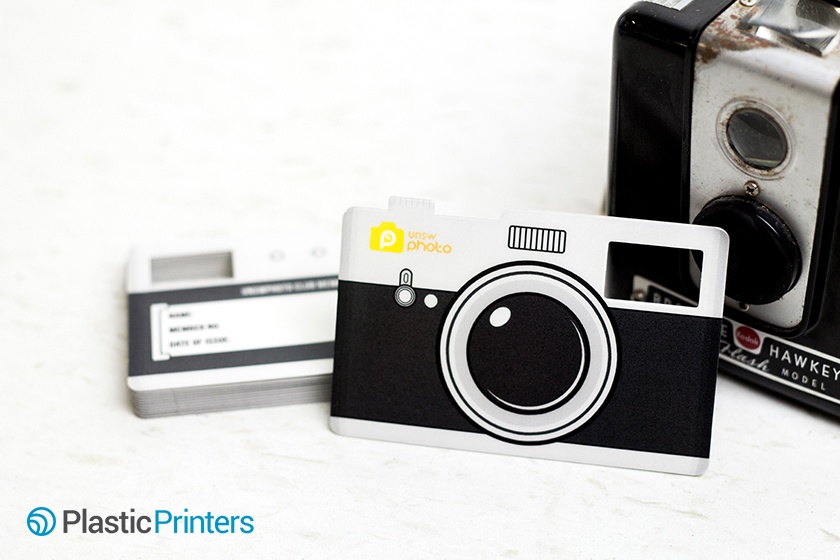 Custom shape or die cut cards, such as this camera-shaped card, are a fun way to stand out. When people look through their wallets to find your card, customs shapes are not only easier to find, but they also encourage use.
Custom Cards that list Member Benefits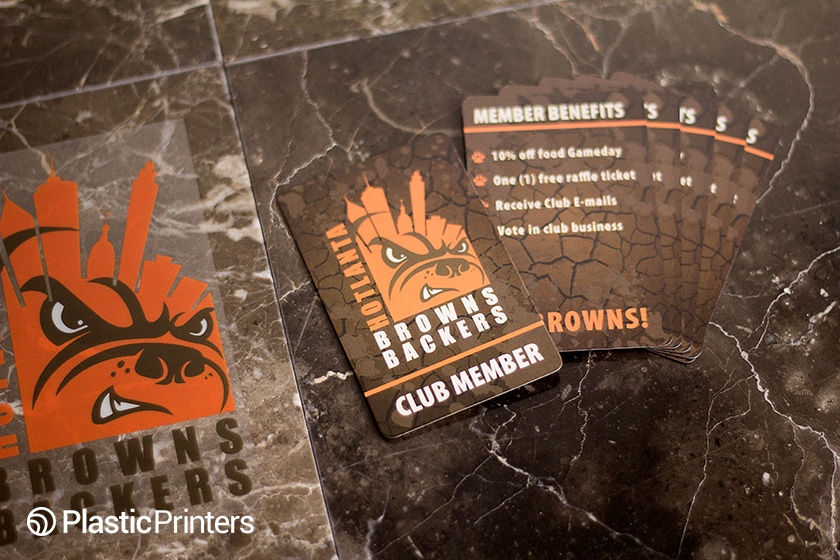 Listing the member benefits on the card itself not only helps your clients, but also your employees. There is no question about what the membership program offers. This is especially useful if you update your program or have different membership levels.
Faux Chip Cards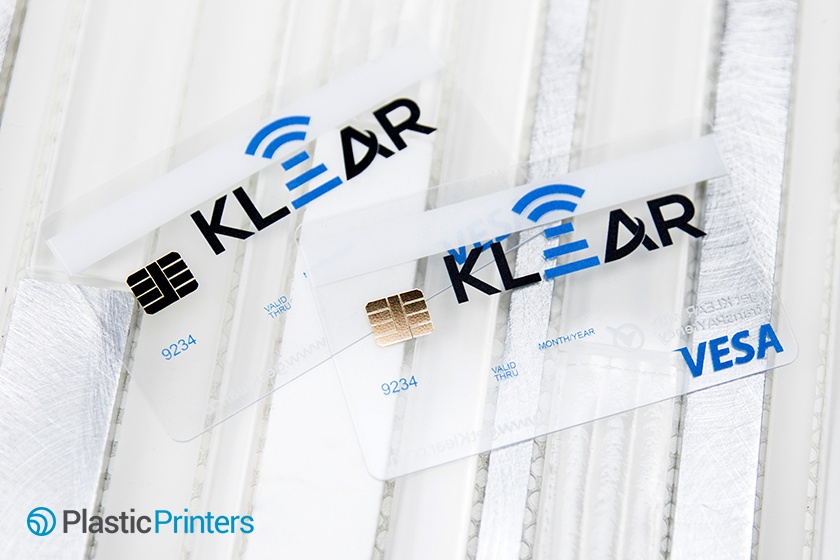 Let your members know how much you appreciate them by showing them their elite status with a premium gold foil stamped faux chip card. Have your cards printed on a clear plastic card for an even more impressive look.
Our Classic Plastic Cards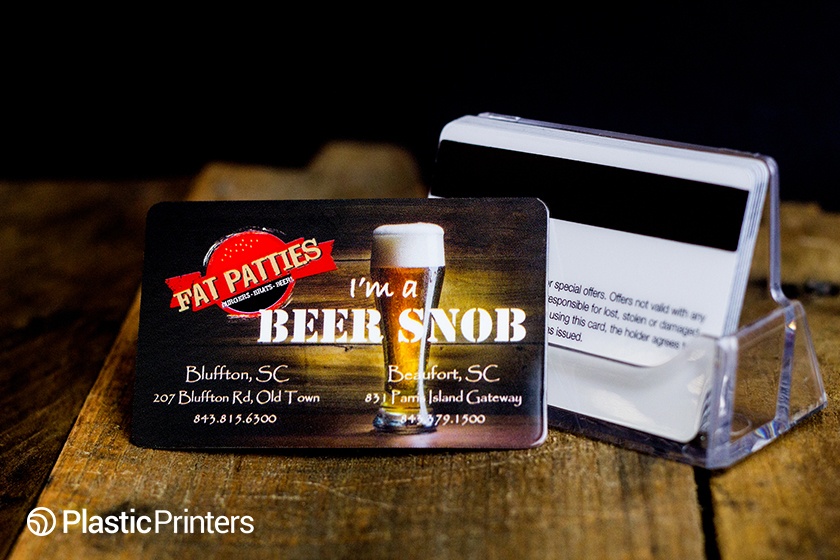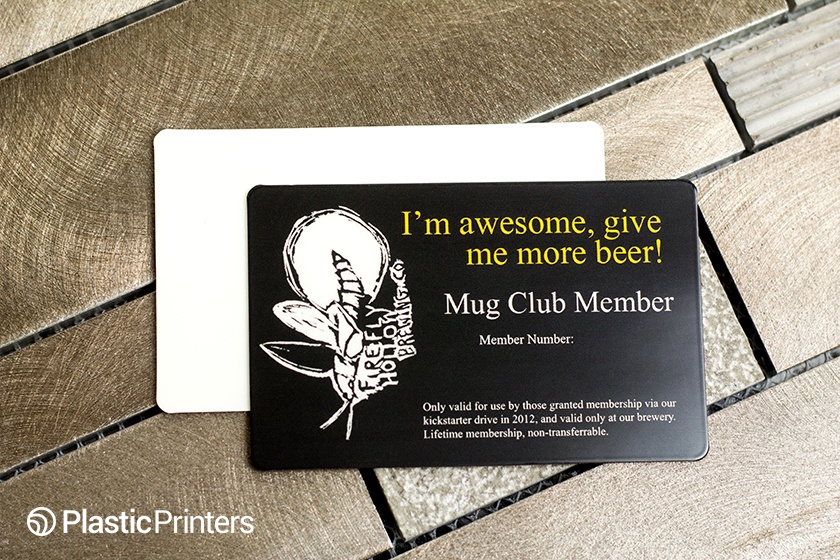 By printing your membership rewards cards on plastic, you can be sure that they are going to be durable and will last. In fact, that is one of the favorite features for our brewery marketing clients. After all, if they can hold up to spilled beer, they are going to do great in a wallet!
Key Tags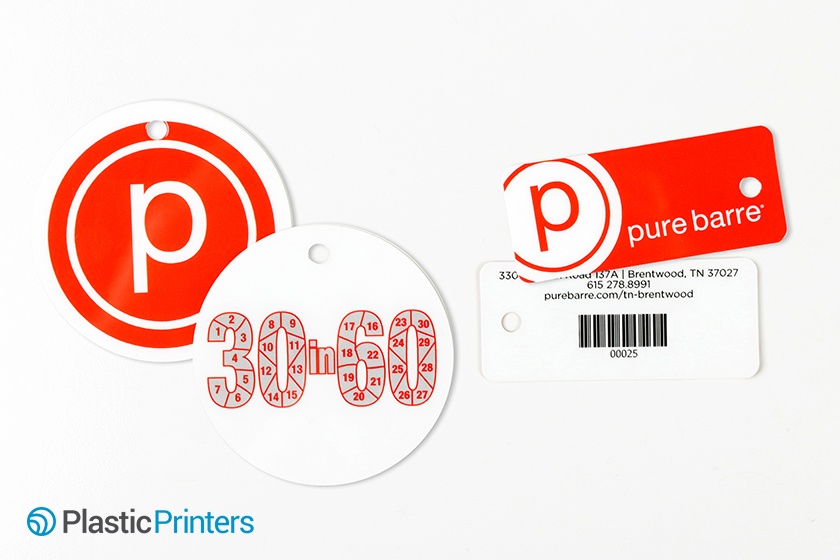 Key Tags are extremely popular for fitness center membership cards. They are great to help people check-in for each visit because they can be attached directly to their car or house keys.
Eye-Catching Colors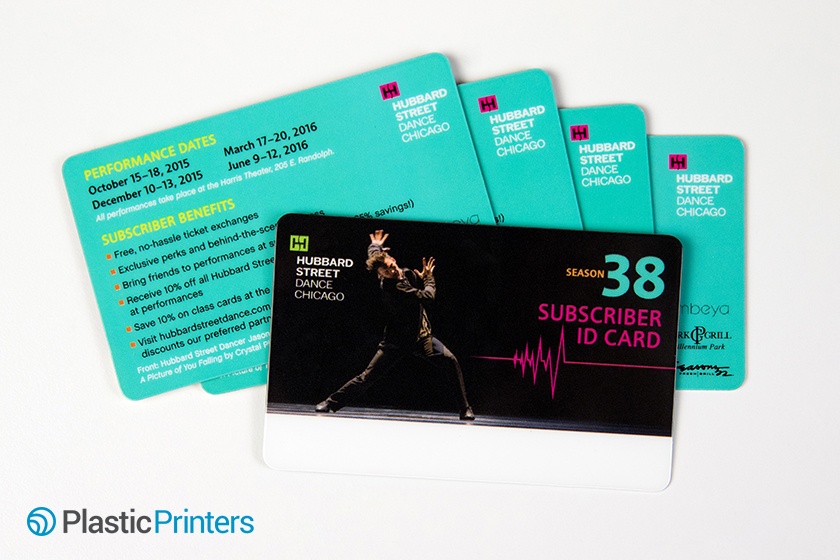 Bright colors are extremely eye-catching, and are a great way to enhance the design of your membership cards. Whether you have specific brand colors, or want to feature a variety of colors for different membership levels, our designers can help you put together a one-of-a-kind design.
Get started on your custom plastic membership card designs today.