There is no better feeling than when you walk out of the DMV with your driver's license. Well, there might be some better feelings, but your 16-year-old self was probably very excited! Especially to hop in the car and drive your friends around. Maybe stop at the nearest mall or ice cream shop. Whether you were driving your parent's car or your own, it's a monumental experience for everybody.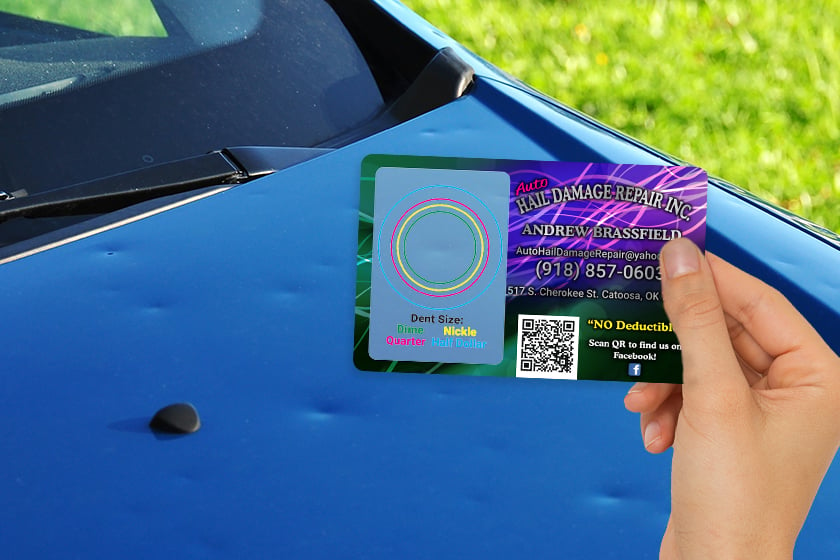 Soon after I began driving I came to a realization: driving a vehicle brings a ton of different responsibilities. Car washes and oil changes are only a couple of the maintenance tasks that drivers have to keep up on. As an automotive business, you know how confusing it can be for customers. It's a time-consuming task! After all, a car is quite the investment, and finding a place that will treat it right is at the top of a client's list. They want someone that they can trust. How does your automotive business communicate these qualities to potential customers? With detail oriented automotive business cards.
Let Your Business Card Speak For You
Throughout your life, your auto body shop or car dealership will network with a variety of people with different occupations. Some are dentists or surgeons, while others are hair stylists or professional athletes. Despite the various professions, each person your business meet will need auto-body services at some point. Networking allows you to highlight your automotive business to people you don't see regularly. But how do you reaffirm them about the services you provide? Leave them with tangible automotive marketing tools that represent the high-quality service that you provide.
Automotive business cards help you create a secure foundation for future business. This tool is how they remember your business. It reminds them of the personal connection that you made while talking. But, what if they don't remember what you said? The intricate design on your car detailing business cards, auto repair business cards, or towing business cards will speak for you.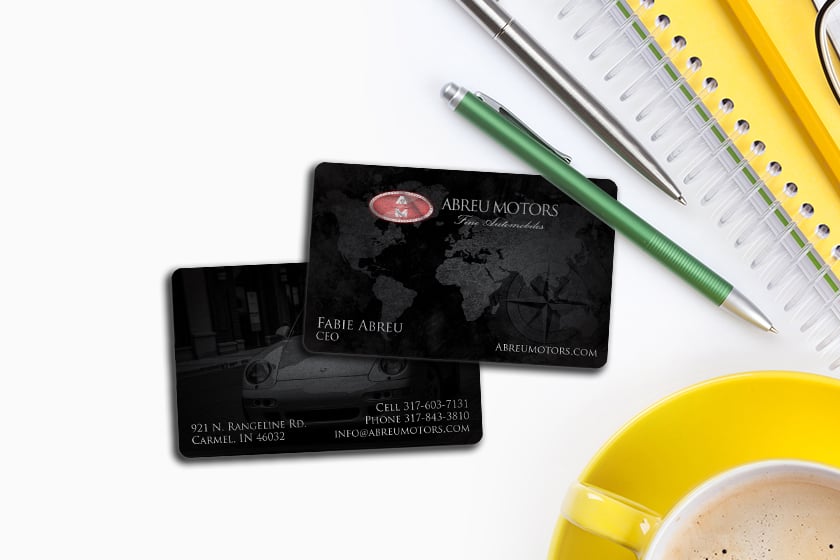 Your automotive business cards will explain what your company does, the quality of your work, and how to contact you. The design will give your customers a sneak peek at your superior customer service. How do they do that? The details on your cards help to show your investment into your products, services, and customers. There's a clear difference between a high-quality card and generic business card. Your customers are going to notice the effort you put into creating the perfect business card for your auto body shop or car dealership. It's a sign to them that you bring that same attention to detail when it comes to working with your customers.
Capitalize On Your Niche
In a world full of automotive businesses, what sets your business apart from the rest? Everyone has a unique niche. Some companies allow customers to drive-in, and they quickly fix your car. Others require them to leave it overnight, so they can give the vehicle the quality attention it needs. Or you have companies that have patrons sit in a waiting room, while they work on the car. Each of these approaches appeals to different consumers, and that's okay. The key is to embrace your unique service style.
When marketing your auto body shop or car dealership make sure to capitalize on your niche! Your niche is what sets you apart from the competition. Let people know why you are so amazing and why they should work with you. And if possible, incorporate it into your auto repair business cards, towing business cards, or car detailing business cards. Whether it's in the design or you create a custom shape to accent your niche. Personalizing your business card takes your presentation to the next level.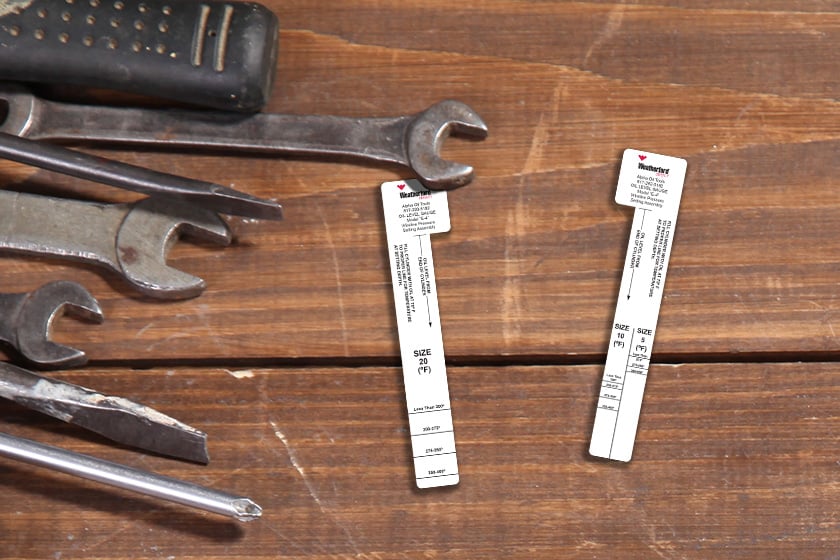 Weatherford designed their auto repair business cards to double as a tool. By using a custom shape, their business card can also be used to check your vehicle's oil level. Every time their customers check their oil, the card will remind them of Weatherford. Innovative marketing like this is an effective way to stay at the top of your customer's minds. And it shows your customers that you are there to take care of them, from start to finish. This helps to build trust in your relationship, and since trust is one of the main factors that go into picking automobile service providers, this is an excellent thing for your business.
Automotive Business Cards for You
Designing car detail business cards and towing business cards can be a fun task. Need ideas? We are here to help. We design business cards for professionals all around the world who want to stand out from the crowd. Already have your business card design? Awesome! We can print from your file too. Simply, schedule a consultation, and we can get started bringing your business card to life!