When we ask our potential clients what they are looking for in their business cards, one of the first things that we usually hear is that they want it to be unique. Unique can mean many different things depending on who you talk to, so we dig deeper. When people come to Plastic Printers, they are looking for a card that is top of the line and something that the general public has never seen before. With options running from clear plastic business cards to embossed cards and more, we have options to fit the bill.
Even though we do offer traditional shaped white cards, most of our clients opt for our custom shaped cards, clear or frosted plastic cards.
Check out some of our favorite frosted business cards.
Dental Marketing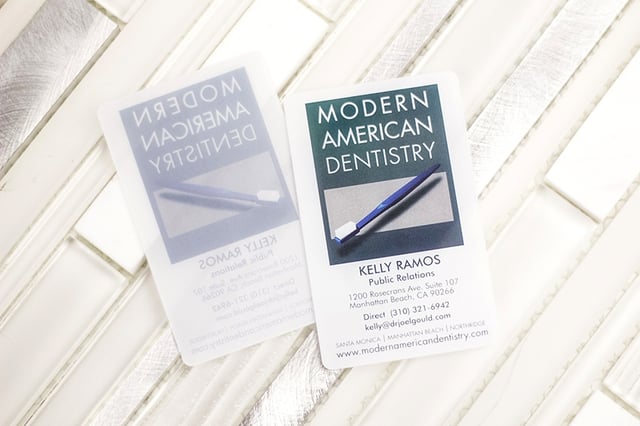 The Modern American Dentistry business cards are a great example of a unique dental business card. With a thin layer of white printed on a frosted plastic card, the design gives just enough transparency to keep someone's attention.
Medical Business Cards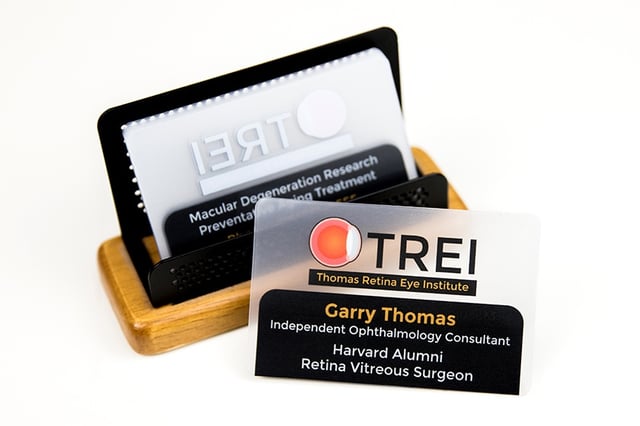 Keep your business card design clean. By not having your business card crowded with information you are giving your card recipients the best experience possible.
Custom Shape Cards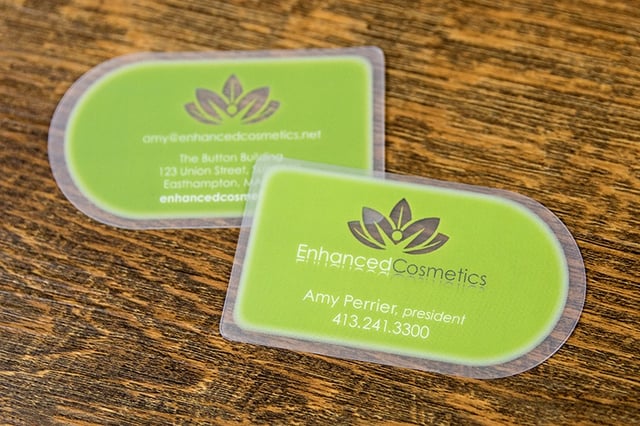 Frosted plastic cards are unique, but when you add a custom die cut shape to it you have something that very few people have seen. In business, we strive to be unique and unforgettable. These custom business cards are the key!
Chip Cards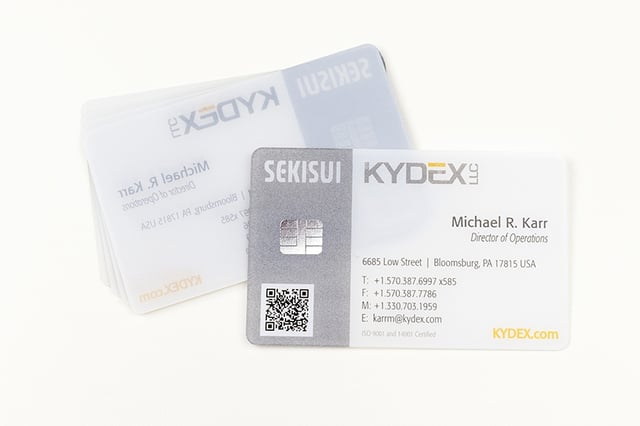 A great way to catch someone's attention is with a Faux Chip Card. The shine of the foil on the chip design replicate the authentic chips used on many credit cards in use today.
Foil Business Cards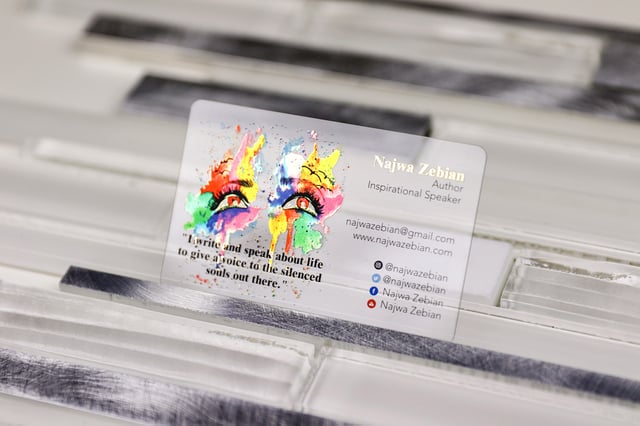 This multi-colored foil business card is eye-catching and printing it on a clear or frosted plastic card enhances the overall color and wow factor.
Attorney Business Cards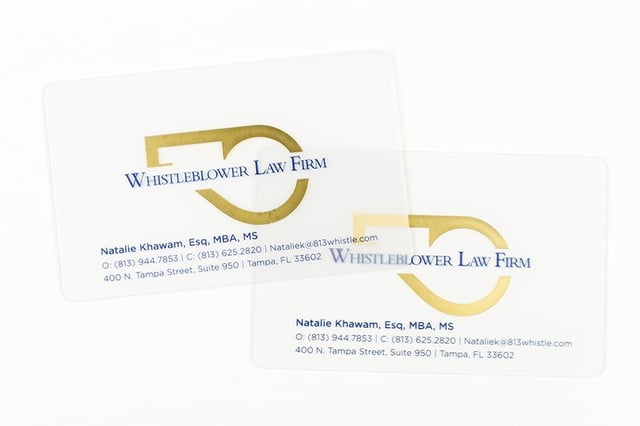 The Whistleblower Law Firm utilized gold foil on their frosted plastic business cards in the shape of their logo. Not only does it make the card stand out, but the foil also reinforces their branding by highlighting the logo in their business card design.
Construction Business Cards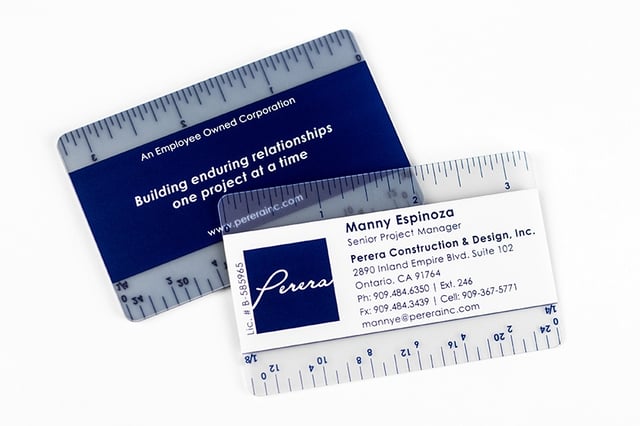 Our ruler business cards give an added benefit for people to keep your card on hand. Similar to cards with a tip calculator, the convenience of the ruler make this a talking piece.
Automotive Marketing Packages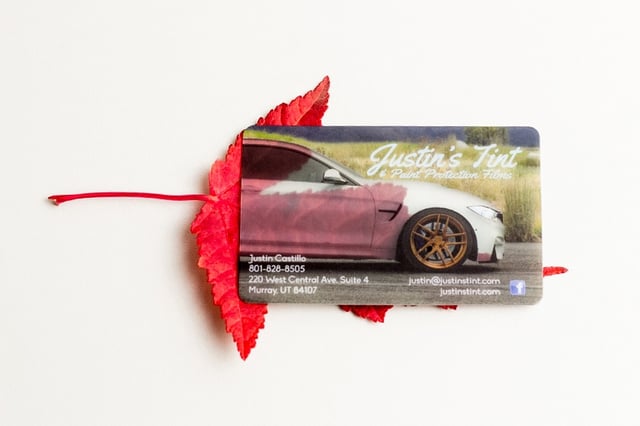 Many industries have unique complications when it comes to their business cards. For instance, automotive business cards need to be able to withstand grease as well as other fluids that they may come in contact with from vehicles. A great benefit to plastic cards, is that those fluids can simply be wiped off and won't ruin the entire card.
Musician Business Cards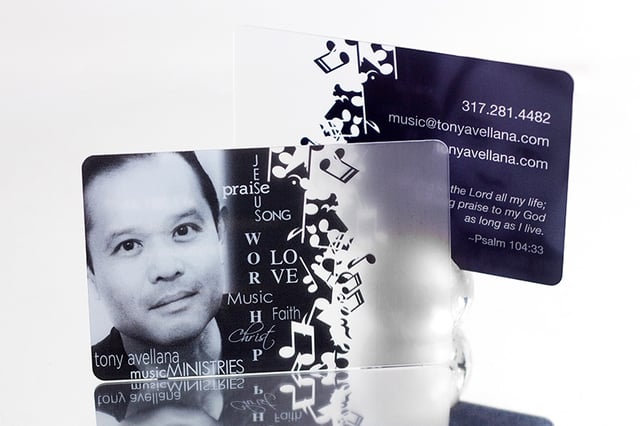 The music industry is extremely competitive. Having something unique that will keep you in someone's mind, like plastic business cards, might help you get your next booking.
Marketing Business Cards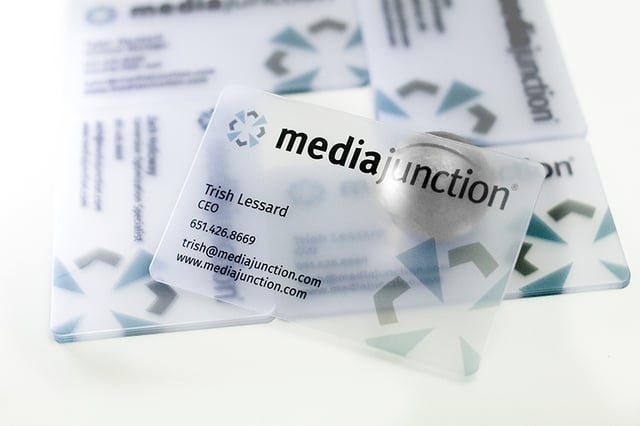 One thing that is essential in any marketing materials is to stay above the curve. Plastic designer business cards are unique and many designers even find themselves selling cards to their clients as well.
Let our team of experts help you create unique business cards that will set you apart from the competition.