So you're a small business interested in starting up a gift card program. You might have tons of questions or have no idea where to start. That's okay! I am here to tell you what you need to know so that you can feel confident before starting on this exciting trek into the next level of your business.

The truth is you really don't have to be wary about starting your gift card program; gift cards have topped the holiday sales charts for the last decade. In other words, your gift card program can be thriving in no time. Let me give you some tips so you can get started creating a successful gift card program for your business.
1) Create an Eye-Catching Gift Card Design
Why do you need an eye-catching gift card design? You need your gift card to stand out and grab your customers' attention. Once you have their attention, it will inform them that you offer gift cards. The gift card could also be the first time the gift-receiver learns about your brand, so a unique design helps solidify a strong impression.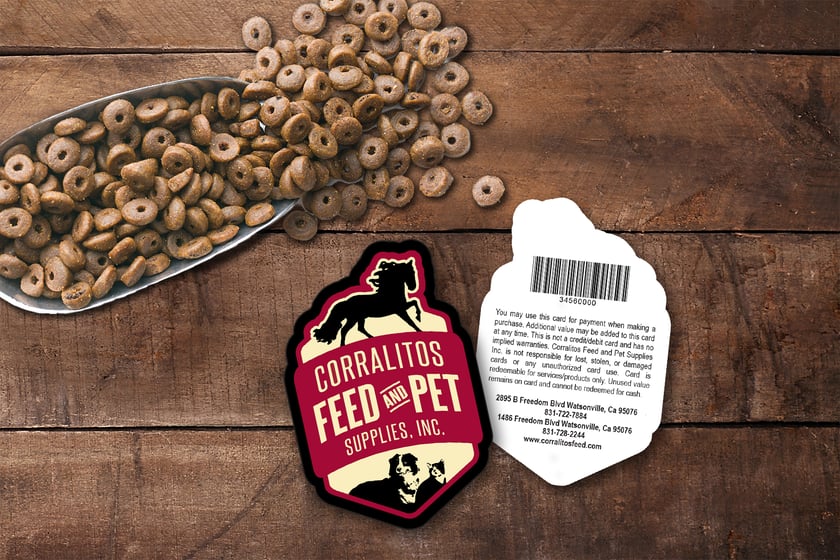 Designing your custom gift cards can be a lot of fun, but it can also be a daunting task. Luckily, at Plastic Printers, we have a professional design team that can help you create the perfect gift card design for your business. All you need to do is tell us your ideas and our highly-talented graphic designers will bring your vision to life.
2) Make your Gift Cards Easy to Use
After you design your gift cards, it's time to think about how your customers will use them. You want it to be easy for them to understand and take advantage of. Just like how you're reading this blog to feel confident in your gift card program, you need your customers to feel comfortable buying and redeeming gift cards to your business.

To help ensure that it is simple for them, you should emphasize how easy it is to buy and redeem your custom gift cards. Use brochures, signage, and your website to help communicate and promote your gift card program to customers. Gift cards are very commonplace nowadays, so educating your customers shouldn't be too difficult, but it's worth your while to create customers that are confident in buying and using your gift cards.
3) Get the Word Out About your Custom Gift Cards
Last but not least is promoting your gift cards; this is another critical aspect that can play a major role in the success of your gift card program. There are so many ways that you can promote your gift card program, but I will give you a couple of tips to get you started.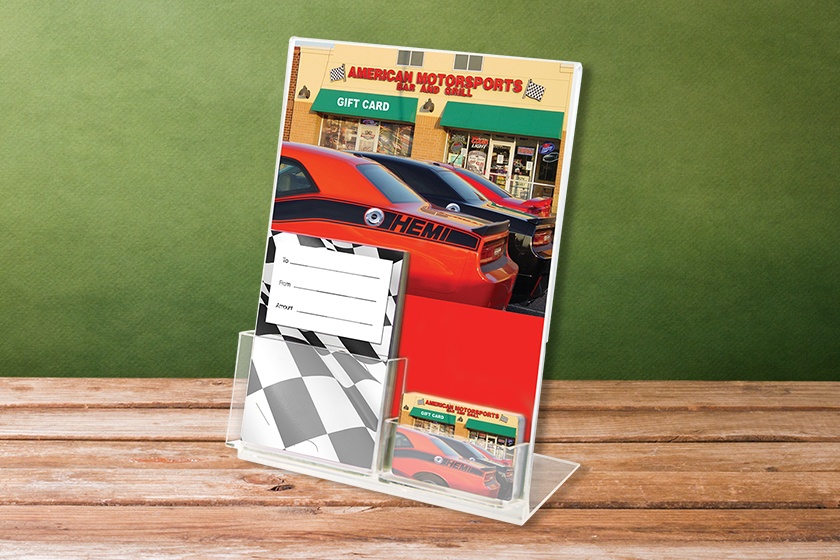 First, you should consider product placement. We encourage our customers to place their gift cards in a highly visible and highly trafficked area. Customers cannot buy your gift cards if they do not know that they exist. A great place to consider is right at the register to help promote impulse buying.
Next, you should consider putting them on your social media or website to capture the attention of your online shoppers. Another great strategy is to hand out promotional gift cards at parades, community events, or during a specific promotion. This tactic will help encourage customers to stop by your store and spend their "free money" with you!
How to Get Started
If you need help setting up a program for your own business, our experts at Plastic Printers can help you get started and answer all of your questions! Get started by requesting a free, no-hassle consultation today!