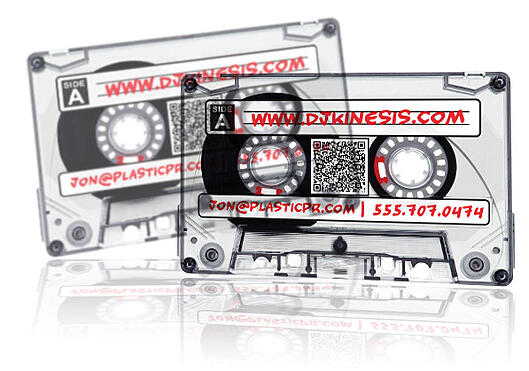 It's no secret that Minneapolis has a thriving music scene. It may not be as well-known as Seattle, New York or Nashville, but the music of this city has an independent vibe. That vibe has created a hotbed for local and regional disc jockey's (DJ's).
A Finger on the Pulse
These club performers have set the beat of American music since 1909. It may be hard to believe that this mode of musical expression is that old, but keep in mind, a lot has changed since the early mixes where produced for the radio. For one thing, DJ's have developed their own subculture. The epicenter of this sub-culture is usually city-specific, but artists like:
David Guetta
Swedish House Mafia
Knife Party
Karmin
LCD Sound System
Have developed an international following through YouTube, advertising, television promos,and collaborative projects with other musicians.
There's a lot more to this gig than blending the right mixture of music and sound. The goal of being a DJ is to:
Make a Name for Yourself
There are a wide array of ways to make yourself seen, heard, and remembered; even in the completive world of dance music. Think of the skills needed by an up-and-coming artist.
You need to be able to:
Name drop at a moment's notice
Network within the industry
Find a memorable way to stick out among the crowd
Develop a signature fans and followers will recognize
That's one tall order to fill. Would you believe that you can do all of these things and more with a portable item that can be distributed en mass? The item a DJ business card. Here's how it works:
In the early days of your career you'll be doing a lot of local promotional tours and club hopping. Your DJ business card will allow you to take full advantage of these opportunities. Since all of your contact information is in one place, it's easy for event planners and venue owners to locate it. Not only does that help you secure booking; exchanging business cards made networking quick and efficient.
Branding by Association with DJ Business Cards

Now, that your name is getting out there, it has to be memorable. This is where Plastic Printers can help. You're up against a fair amount of industry competition. In order to standout, your DJ business card design has to catch and hold someone's attention. The best strategy here is to use music-related novelties. Some of the most popular templates are:
Cassette tape cards
Guitar pick
Circular business card (looks like a spinning record).
Vinyl record Guitar pick card
Of course, if none of these options are quite right, the sales, design, and printing team can process a proof based on your specifications. Our team can also draft a design from scratch.
Sooner or later, people will start to recognize your logo .When that happens, it's time to take your promotional campaign to the next level: branding.
Quick Response (QR) Codes have become a preferred way to establish a brand. The scanner-friendly squares are a perfect way to offer information and exclusives to your fans and followers.
DJ's got their start as underground musicians. A well-constructed QR Campaign can retain that spontaneous feel. Several DJ's create city-wide gig scavenger hunts. The first QR Code you find leads you to the second one. They keep building on each other until you reach the gig's secret location.
Plastic Printers can easily add a QR Code to the back of your DJ business card. Feel free to try the secret gig idea, or offer other incentives. After you've checked out a portion of our selection, simply contact us when you are ready to place an order. We'll be there every step of the way!