When you stay at a hotel, do you ever have to search for the WiFi password? Or maybe you have to make the trek back to the front desk to get an answer. Either way as guests, you want to relax and not have to go out of your way to get information regarding your stay. So how can you give your guests all the information that they need and place it in a highly visible location?
You want to use something that your guests use and see everyday. Not something that's tucked away or hidden in a book. A tool that you use every time you enter your hotel room. That's right, a hotel key card.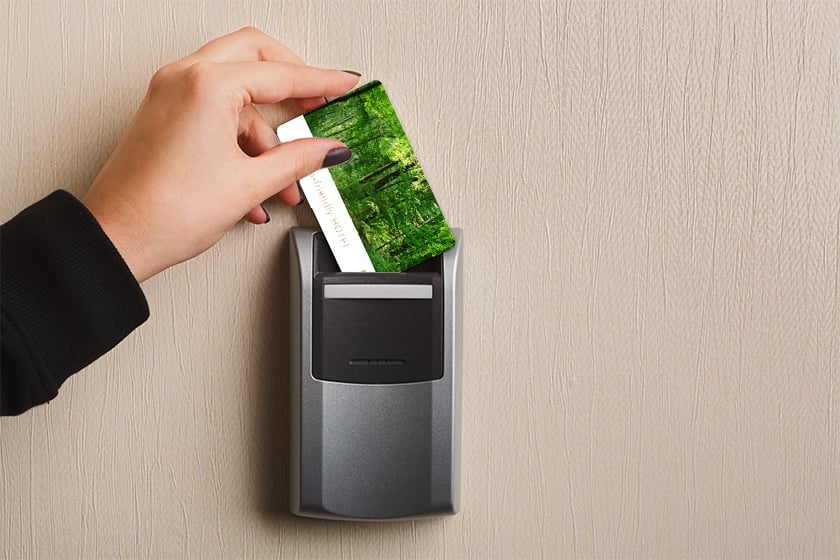 Key cards have been around forever! Providing guests with a secure way to access the hotel's facilities. But it's 2019. It's time to see beyond the preconceived notion that a hotel key card is just for granting your guests access to their rooms. These plastic cards are brimming with potential. Think of all of the space on a key card and how often a guest looks or uses the card. See where I'm going with this? Your hotel key card is your canvas to do what you want. To set your hotel apart from the competition. But how? Let's examine some of the different ways you can take your hotel key card to the next level.
Create an Eye-Catching Hotel Key Card Design
Most hotel key cards are pretty plain. A white plastic card with a logo on the front and a magnetic stripe on the back. Not much for guests to look at and admire. But you can make a lasting impression with your key card just by adding a an eye-catching design! It's the little things that make your stay at a hotel, motel, inn or cruise ship special. An amazing design is just one of the few ways to give your guests a superior experience and increase their brand awareness.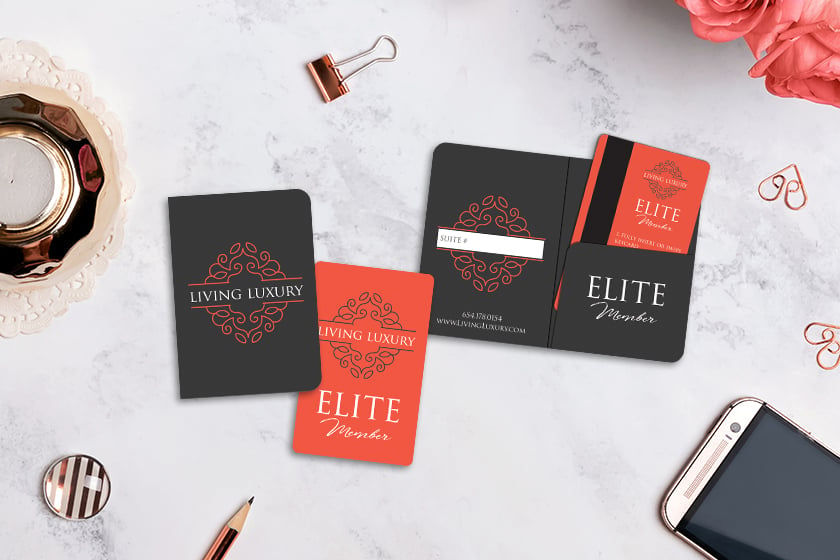 Use a design that will show your guests that you are willing to go the extra mile for them. Something professional and innovative. You want your guests to look back fondly on their stay at your hotel. Most of the time, they will remember the experience and the service. And that you provided them with everything that they need.

Or maybe you want cohesive branding. Understandable, that's another great way to elevate your brand and convey a sense of professionalism. At Plastic Printers, we can Pantone color match your branding to ensure you get your brand's exact colors every time! That way, you can maintain your visual brand identity and make sure all your marketing tools match.
Using Your Hotel Room Key For Ad Space
People don't think of key cards as a way to advertise, but why not? You have the space for it! Plus, many hotels are affiliated with other companies. Sometimes the business is attached to the hotel itself. Use the extra space on your hotel room key to advertise your partners. It's a guaranteed way for other businesses to market their company to new people everyday. And it's a great way for you to enhance your customer's experience. It's a win-win!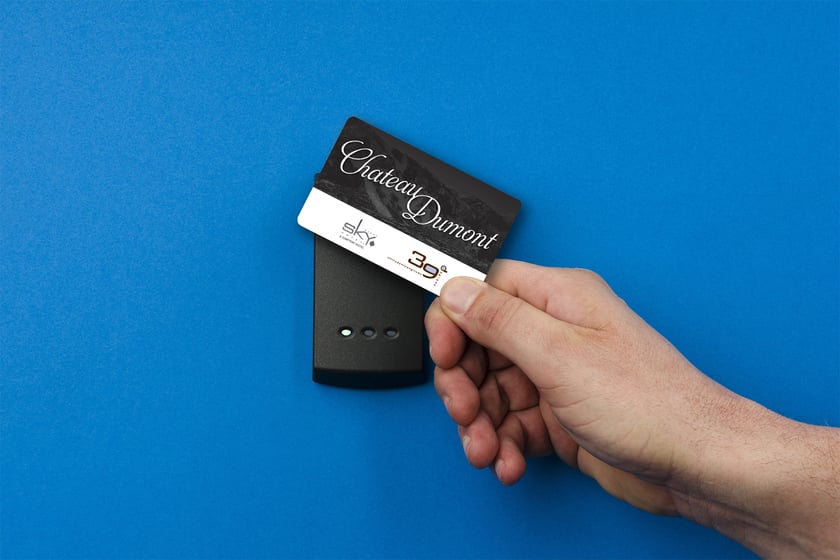 Your guests are staying in a new place that they have never been before. Putting logos or discounts to your partner's businesses onto your key cards is one of the many ways to recommend activities. By giving them filtered recommendations, you have the chance to provide your guests with new experiences and great memories. Eliminating the time spent researching the area. And giving them more time to enjoy you and your partner's accommodations. Resulting in everyone being happy!
Your hotel's primary goal is to give your guests the best experience possible. So they will come back to your company's hotel again. Whether it be in your location or a different location around the world.
Useful Tips To Include On Your Key Cards
There's plenty of room on your key card. Use the blank space to communicate with your guests! You can add some functionality to your hotel room key by adding useful tips and information for your guests.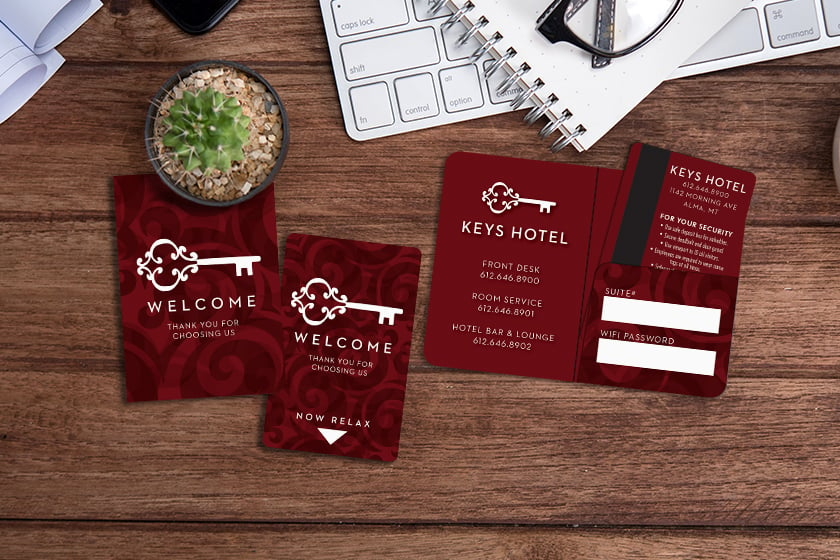 The key here is to think about information your guests want or need. Some examples include adding the WiFi login, room service information, check out instructions, or contact information. Anything that your guests frequently ask about is a good piece of information to put on your key card. Having to search for common information can be frustrating for a guest. Eliminate that possibility by putting your most important information front and center.
If you have the additional space, it's hard to think of a reason not to include these helpful tips and instructions. It's a small touch that assists your customers and makes their stay go smoothly.
---
These are just a few ways to utilize your key cards. There are other options out there. Get creative and think outside of the box! No matter what you decide to do with your hotel room key, Plastic Printers is here to help. Give us a call today, our experts are standing by to assist you.