Conferences are an excellent resource for networking, keeping up with the latest innovations in your field, listening to amazing speakers, and sampling free products. They're a unique opportunity to grow and make great connections. However, if you're new to the event scene, attendance can be more than a little intimidating. Don't worry; we've all been there before.
Let me ease your worries by taking you through everything you need to know about attending a conference. By the end of this blog, you'll be ready and maybe even excited to attend your first conference.
Things to Do Before Attending
Before you set off for your conference, there are a lot of things that you need to do in preparation. It can be quite overwhelming, but if you take it step by step, preparing for it will feel like a breeze.
First things first, you'll want to make sure to pack professional clothing. That may seem obvious, but there's always a few painfully under-dressed people that stick out. Remember, the way you present yourself is an integral part of your personal brand. If you come dressed in a sweatshirt, some people might not take you seriously. Bring a good mix of clothes to cover all of your bases, and if you're feeling unsure, ask others about what to expect. If you're lucky, some conferences post a dress code on their website.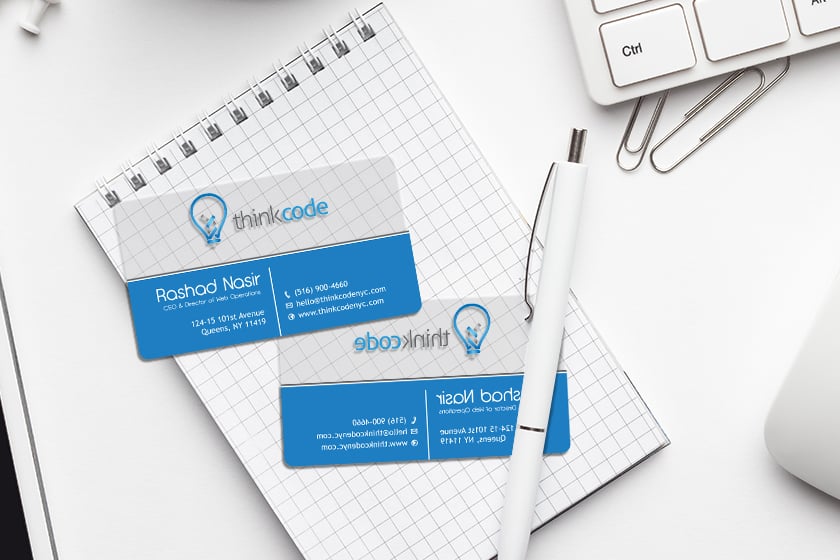 After you're feeling good about what you'll be wearing, it's time to design your business cards. Why do you need to bring business cards to a conference? Everyone has such busy lives and so much going on, it's easy to forget people or conversations, especially when you are meeting hundreds at an event. Business cards serve as a first impression and a reminder of you, your company, and your discussion.
But you should be aware that business cards are pretty commonplace at these events, so you'll have to do something to make them stand out. Plastic business cards are a great place to start - they look and feel nothing like paper business cards, making your connections more memorable. To stand out even further, you can customize your plastic business cards with all kinds of amazing features like custom shapes and clear accents. To find out more, go here.
Before heading to the conference, you'll also want to look over the agenda. Ask yourself what you want to accomplish, maybe it's learning something new or making new business connections, and go from there. Once you know your goal, you can tailor your schedule to accomplish it.
Walking the Floor
Now that you have everything you need for the conference, it's time to talk about walking the floor. Most of these events have a large floor area where different businesses set up and display their products or services. Walk the floor and check out the various booths, talk to multiple people that could be potential vendors, partners, or customers. Maybe you'll find something that sparks your interest, but even if not, you'll learn a lot about businesses and products.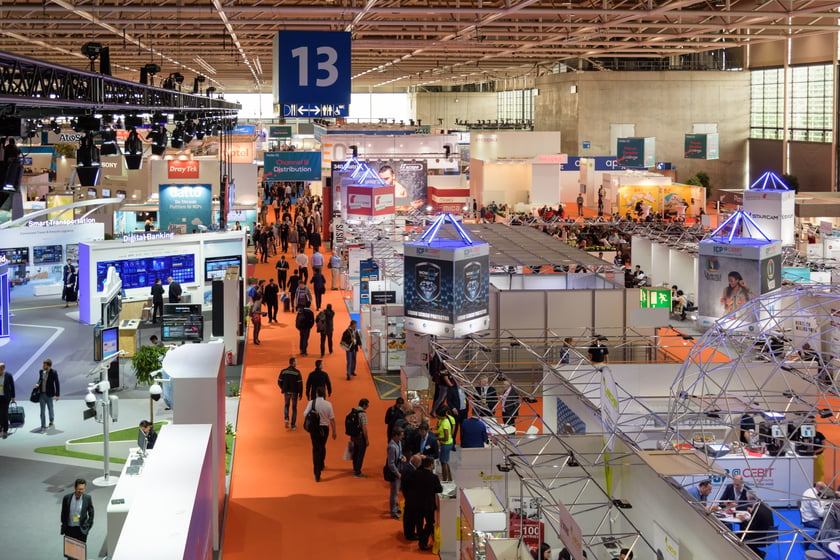 Be sure to keep your business cards with you as you're walking the floor; this is an excellent place to hand them out. Your unique business cards will help you make personal connections for future services and an unforgettable impression.
Walking the floor is also an excellent way to connect with your customers. Face-to-face interactions are sometimes few and far between, so make the most of being in the same place with your customers. Building meaningful connections with your customers helps strengthen your relationship and decreases the likelihood that they take their business elsewhere.
Attending Speeches
One of the highlights of any conference is the speeches, demonstrations, seminars, etc. These events go out of their way to get great people to run this segment of the conference. Usually, it's people that are innovators or experts in the industry. These people have a lot of valuable knowledge and insights that can help you and your business grow. Go, listen, and if you're a note-taker, take some notes.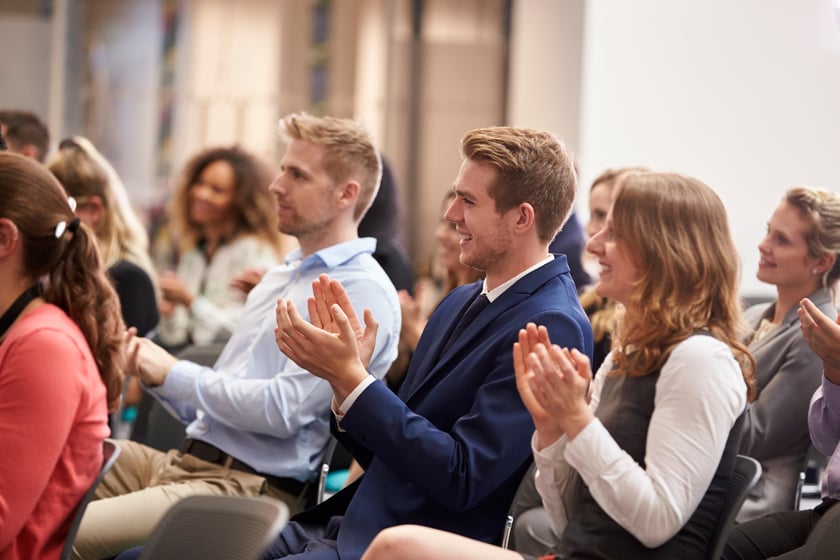 Before the conference begins, keep in mind the sessions you want to attend. Try and get to those sessions a little early so you get a good spot where you can see. If you think you might want to ask a question, try sitting closer to the front of the room, you don't want to shout your question from the back.
At these speaking sessions, you'll be surrounded by people with similar interests as you. Before the presentation begins, get to know those around you, you never know who can help you out. Even if you don't make any meaningful business connections, it's good practice for future mingling sessions.
After the Conference
Think your work is done after the event is over? Not quite. Following up with the people you met is essential. Be sure to send an email out to your new connections soon after the conference so that you're still fresh on their mind. Be personable and talk about what you discussed at the conference; otherwise, your email will seem generic and could fall flat. Additionally, adding your new connections on LinkedIn is a good idea, as well as including a personalized message to go along with the request.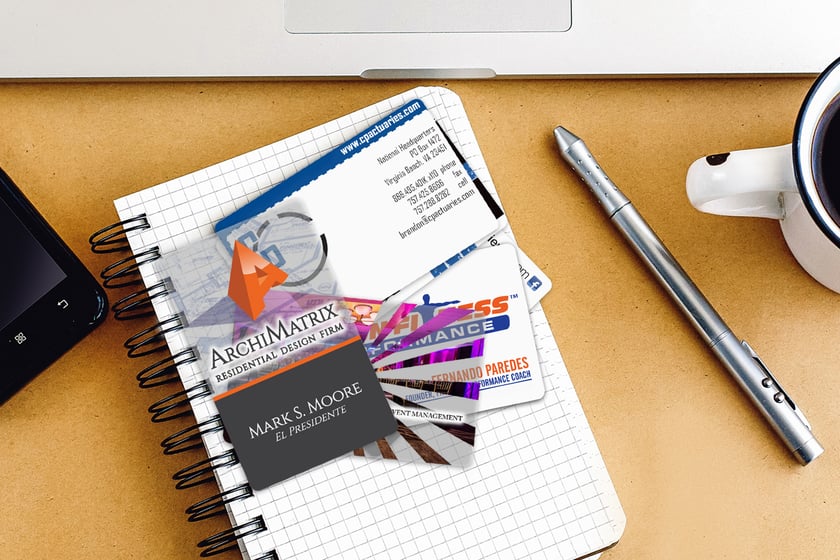 After following up with your new acquaintances, it's time for some reflection. Think back on the experience. Did you accomplish the goal you set before you left? If not, you might need to reevaluate your strategy so that you're prepared to meet your goal at your next conference.
Are you feeling better about the prospect of attending a conference? Good! They're a great place to improve your business, and maybe even make lifelong connections, they aren't anything to be intimidated by. If you need any marketing tools like business cards, promo cards, and more, give the experts at Plastic Printers a call; we're happy to help!