Remember when Facebook was just about connecting with friends? Those days are long gone. In the 21st century, social media has become a primary hub for people around the world, and the way we do business has changed drastically throughout this digital era. Phone calls and face-to-face connections are occurring less and less, so utilizing social media is more crucial than ever before.
As a business professional, you encounter and hand-out your business cards to new people every day. Having your social media handles on your card can be very beneficial to your company and your brand. Let's explore the reasons why you should consider adding your social media handles to your business card design.
Reasons to Add Social Media to Your Business Card
1. Participate in the Current Method of Communication
Currently, there are about 2.51 billion people on social media, and that number is continually increasing. Social media has become a primary form of communication and is no longer something that businesses should ignore. The upcoming generation prefers the simplicity of using the Internet and social media to get things done. In order to appeal to the younger generation, you need to provide these individuals with resources that are suitable to their preferences.
2. Increase Your Network
Building your business goes hand-in-hand with establishing your network. Social media platforms permit you to reach countless people, which can help increase the growth in new leads and customers. Putting your social media on your business card encourages new customers to find your business and engage with you, helping to grow your ever-expanding network.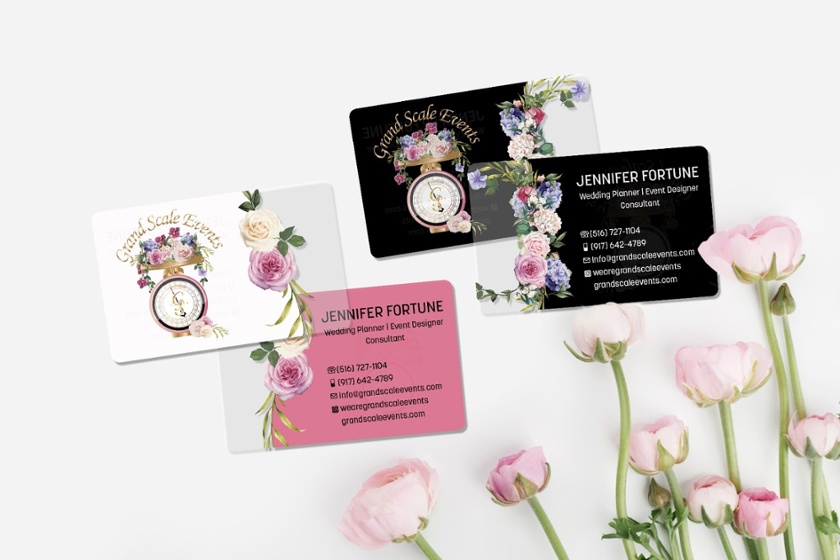 3. Engages with your Network
Using social media platforms gives you the ability to interact with your network at anytime or place. Connecting with your network is essential because it:
Builds relationships

Increases brand recognition

Gives you more opportunities for conversion

Boosts inbound traffic
This new and improved way of engagement allows you to make your customers feel special even when they are not in contact with your business. A simple "like" or shout out helps to extend the relationship beyond the store. Adding your social media handles to your card helps you to encourage interaction from new people and improves your likelihood of experiencing the benefits described above.
4. Creates a Story
Once you begin using a social media platform, one tactic that you can use is to display your company's story. Uniquely presenting your company's story helps make your business stand out, differentiates your business from the competition, and helps create your company's image. Your social media handles give your customers access to this information, offering them an inside look at your business, and it allows them to learn more about what makes your company so unique.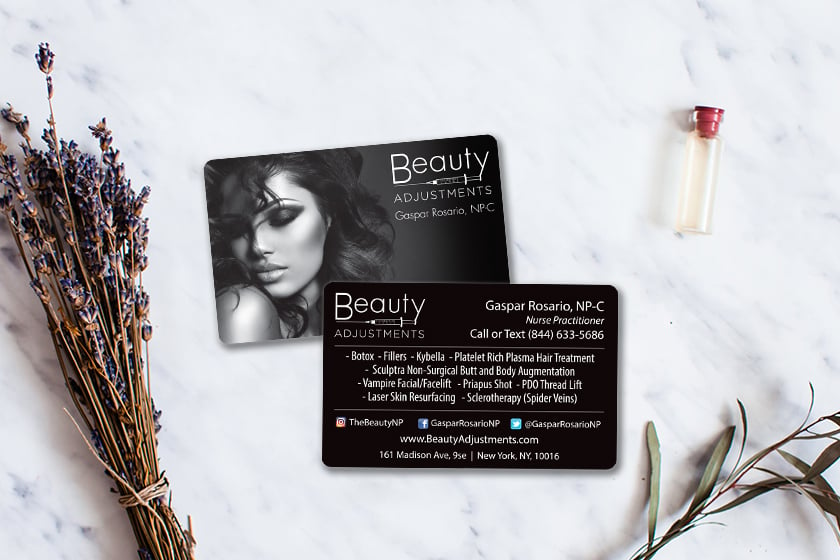 5. Builds Trust and Credibility
Social media has become an excellent place for soft referrals from your network. Anyone can go on your different social media platforms and sort through the reviews and customer reactions.
A simple "like" on your business Facebook page can increase the likelihood of bringing in new customers to your business. When someone "likes" your page, all of their friends will be able to see that they "liked" it on their feed. These social media referrals are important because people will be more likely to trust your company if someone in their network recommends you.
6. Displays Your Brand in a Prominent Setting
For people of all ages, social media is the place to be. Everyone is using these platforms for enjoyment and finding information. Making your brand stand out in these saturated markets is imperative. In order to stand out, consider:
Using consistent colors

Having a highly functioning site

Curating user-generated content

Reducing the amount of content directed towards selling
Putting your social media handles on your business card will guide your network to an informational display of your company and allow them to see what's going on with your business.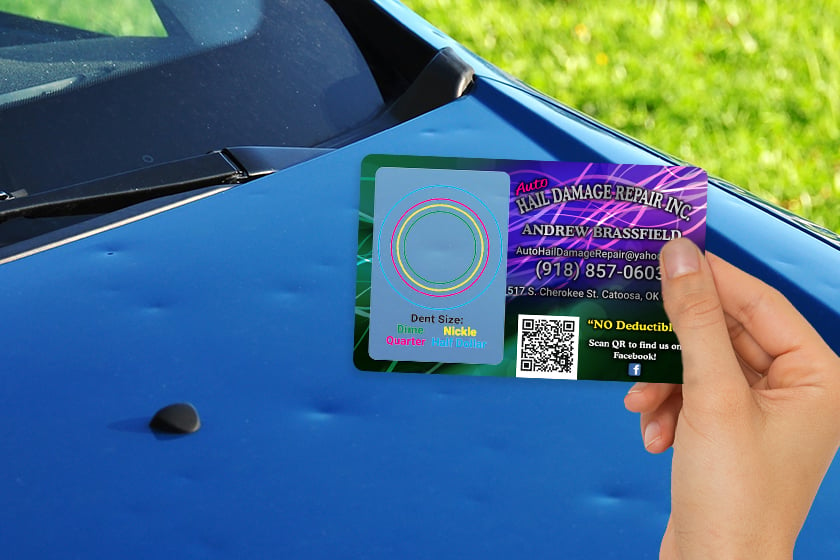 7. Receives Reviews
Reading online reviews is just something we do these days, whether people are looking to get their roof redone or are in search of a new hair salon. By placing your social media handles on your business card, you are giving your customers an outlet to express their appreciation of the products and services you provided them. One review can go a long way, and it generates free advertising and peer recommendations.