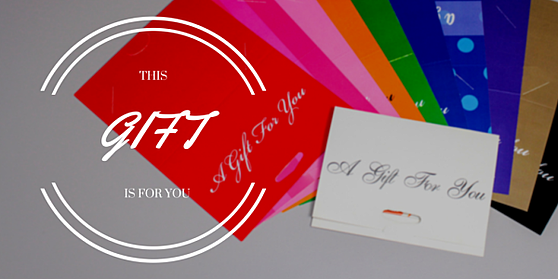 How to make gift cards for your business
So, you've made the first step, and decided you want gift card for your business. So, how do you get them? What do you need to know? And where do you even start?
Great questions, and I hear them every day. I work with hundreds of business owners every year that want gift cards. Today we'll walk you through how a typical gift order works.
Question 1: Do the cards need to work with POS Software?
This question often shapes the way the cards are made. Since the question is usually easy enough to answer, it's a great place to start.
There are 3 major types of gift cards: Barcoded, Magnetic Strip, or Cards that aren't tracked by your POS.
Barcoded cards: Have a barcode, easy enough, huh?
Magnetic strip cards: Have a magnetic strip. Again, pretty simple.
Cards that aren't tracked: Usually just have a value written on the cards, like "$25 gift card".
Your POS system, (or lack of one,) will dictate which of these we use. Vend POS uses a barcode, so does Lightspeed POS, and Booker POS. Systems like Micros require a mag strip. So letting us know which one, will help us help you.
Again, if you don't have a POS, we can still make you cards you don't track. Face value cards, that have an amount written on the cards are a great option. You just want to make sure you keep them locked up so nobody steals them.
Question 2: Do you know what you want them to look like?
The price of cards can vary quite a bit, depending on what's printed on the cards. So, a simple design might be less expensive. A clear card will be undoubtedly more expensive. Etc.
Also, do you have a design in mind? Maybe you're a designer, and you already have artwork. Great! Maybe you don't have anything at all? No problem at all. We have in house designers ready to help put a great gift card together for you.
Question 3: How many do you need?
Simple enough too! The rule of thumb, is that the more cards you order, the less they cost per card. Here at Plastic Printers, we'll help you out, and try to get you the best price available, without getting you a 20 year supply of cards.
Question 4: When do you need them?
This is the final question. We're #1 when it comes to rush jobs. So if you need them on a specific date, we can sure get them to you. But even if you're in no specific hurry, I usually have your cards to you within 2 weeks of finalizing the design.
Remember....
At Plastic Printers, we're gift card experts. I know more about gift card encoding than anyone should have to. Make sure you give us a call, and let us guide you through the process. Our low pressure approach will make sure you get the cards you need. Call us today!
---