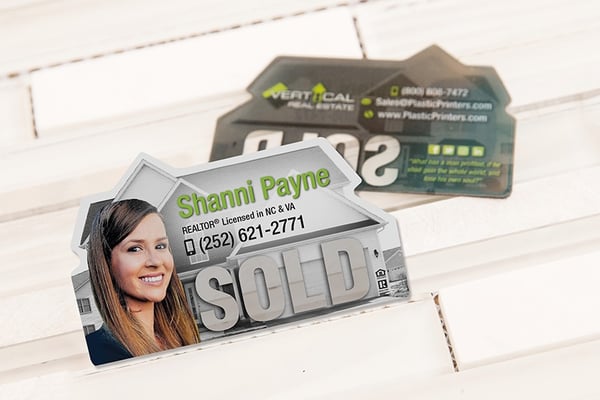 As we delve into another template of the week installment, I'd like to spend some time talking about what motivates you. What inspires you to do what you do? This seemingly simple question has spawned a model for inspirational leadership that proves our personal convictions and professional aspirations are meant to overlap.
I'll begin by looking at the conceptual model as a whole and illustrate how it works using an example from Plastic Printers own philosophy.
The Golden Circle
When military planning advisor, Simon Sinek introduced this professional paradigm shift in 2009, the world sat up and took notice in a big way. Why? The idea has always been a crucial part of every interaction; every transaction, but he gave it voice-he figured out the missing marketing link that makes us tick: motivation.
Sinek's speech entitled, Start with Why: How Great Leaders Inspire Action remains one of TED's top ten speeches to this day. In the presentation, he nutshells the core principle with this statement, "People don't care what you do; they care why you do it."
According to Sinek, this motivational imperative is just how we're wired. What motivates our limbic system inspires action; on a biological level anyway. How does that translate in the professional, marketing, and leadership spheres? It reverses the way we do business-quite literally.
Take a moment and think about the great and innovative companies that have done more than just carve out a niche; they have defined an industry, changed an ideal, challenged the status quo, and turned convention on its ear.
What companies made your shortlist, perhaps:
Apple
Microsoft
Google
Facebook
Dyson
Budweiser
Ford
On the surface, you have a couple of tech-based companies, a search engine, a social media platform, a vacuum cleaner company, a brewery, and a car manufacturer. So, what makes them different from everyone else in their industry?
Some would say they were the first innovators, but considering some of these ideas were garage startups (not that there's anything wrong with that), improvements on the ideas of others, and one of 500 prototypes that happened to work at just the right time; the "when" probably doesn't have much to do with it. The "why" however; that's where things start to get interesting.
Defying Convention One Motivation at a Time
Conventional wisdom tells us that when marketing a product or delivering an idea, the formula looks like this:
What we do
How we do it
Why we do it
Sinek would say, "Congratulations, no one cares."
Why? You have to make them care. Inspiring leadership begins with appealing to motivation first.
Start with the why in the decision-making process
Move to the how
And finally tell people what it is you do
Working from the inside out makes the conventional seem remarkable because you connect with others on an unspoken, yet "gut feeling" level. We are wired to be inspired, so tap in and join the ranks of the remarkable leading companies poised to develop your industry's "next big thing."
What does all of this have to do with business cards? Well, for one, I hope it changes the way you look at motivational business cards.
No, these cards are not just for speakers, charities, and non-profits; they can be a one-to-one deliverable platform that tells people why you do what you do. Put your motivation into the world and sincere, repeated returns will come back to you.
How do I know this? It's what Plastic Printers does every day. It's why we got into the business of cards in the first place.
What's our why statement? We believe that every entrepreneur, small business, big business, freelancer, and do-gooder in the universe deserves the same thing; a chance to shine with their full potential by enhancing the way that people engage through business cards, gift cards, loyalty cards, and more.
That motivation plays a part in everything we do, including the template of the week post. Go ahead, design a motivational business card of your own; use double-sided printing if you want to, just make sure the template you choose speaks to your core ideals. Simply download it from www.plasticprinters.com to customize it.
At a loss for what your motivational business card would look like? Not a problem. Here are some resources that might help. Also, don't forget to talk to our design team; they can help you design the card and send you free digital proofs to approve.
Contact us and answer this burning motivational question for yourself or your business today!