As a personal trainer, you're committed to helping your customers reach their goals. But health and fitness is an ongoing process, and you won't always be available to help your customers when they need it. What should your customers do when you aren't around? This question is a tricky one, but it is also very important. If you don't solve this issue effectively, your customers might hit a plateau or feel dissatisfied with your services. The last thing you want is to lose members. So what should you do?
The good news is that there are tools to help you and your customers when you aren't available. These tools will make life easier for you and your members. And they will help ensure that your customers will always keep health and fitness at the top of mind. Let's take a look at some of these helpful personal trainer marketing tools that will keep your members thriving.
Workout Sheets
The first thing you're going to need as a personal trainer is workout sheets. It's crucial to give your gym members guidance! Workout sheets help them remember where you left off and give instructions about how to complete a specific move. So that when they workout alone they won't just be guessing. They'll be confident that they are continuing to better themselves through your expert workout regimen. It's almost like you're there instructing them through the workout.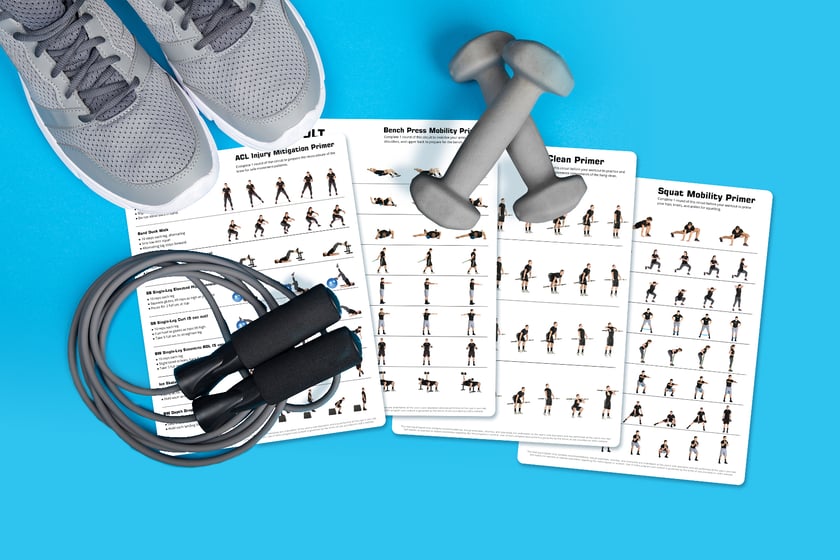 Another helpful thing to include on your workout sheets is a schedule. Many people are clueless as to what exercises to do and how much. Add a schedule to the workout sheet so your clients will know exactly what to do and when. The extra guidance will make working out easier for them, giving them less of an excuse to not work out.
For additional instruction, you could add weight recommendations to your workout sheets. Or maybe diet suggestions to ensure their health journey continues outside of the workouts. There is a ton of other information you could also throw on there. Really it is up to you! These personal trainer marketing tools are yours to customize and include whatever will help your customers.
Exercise Instructions
If you have new members, exercise instructions are a must! It's a safety thing. You don't want a novice using a machine with no idea what they are doing. That's how injuries happen! When you are personally overseeing a workout, you can make sure your trainee is using proper form. And not putting themselves at risk for injury. You can't do that outside of your personal sessions. Exercise instructions are a basic safety precaution so you can feel comfortable about your members working out without you.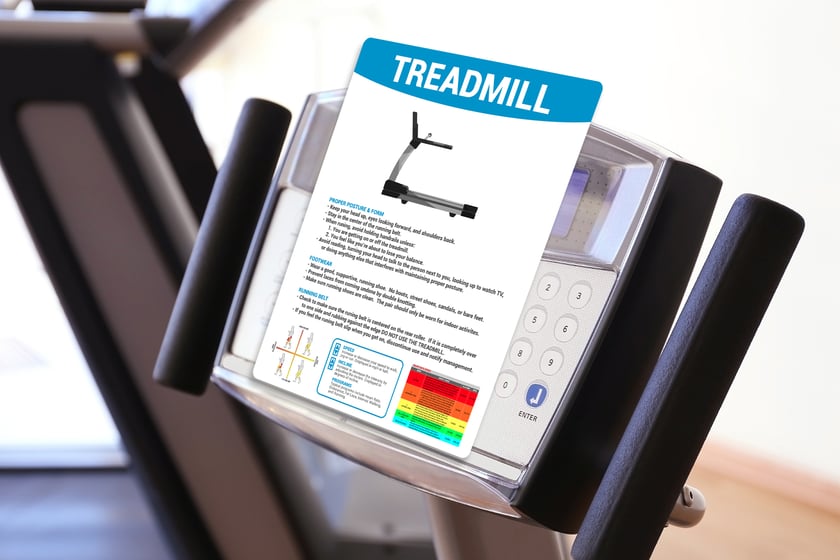 Plus, it helps your customers learn more about specific exercises or how to use different machines. Helping expand their fitness knowledge and keeping them safe. Don't underestimate what exercise instructions can do for you! Exercise instructions have saved companies millions in prosecution and compensation fees. Protect yourself and your gym members.

Acknowledging and promoting the safety of your gym members sends the message that you care about them. Showing them that your are trustworthy and genuinely want them to succeed. This is vitally important! Because the personal trainer-trainee relationship is built on trust.
Access Cards
Give your gym members access to your facilities with access cards. Access cards are a simple and effective way to allow admission to your gym while also keeping it secure. These cards are particularly important if your gym members operate on different schedules than you.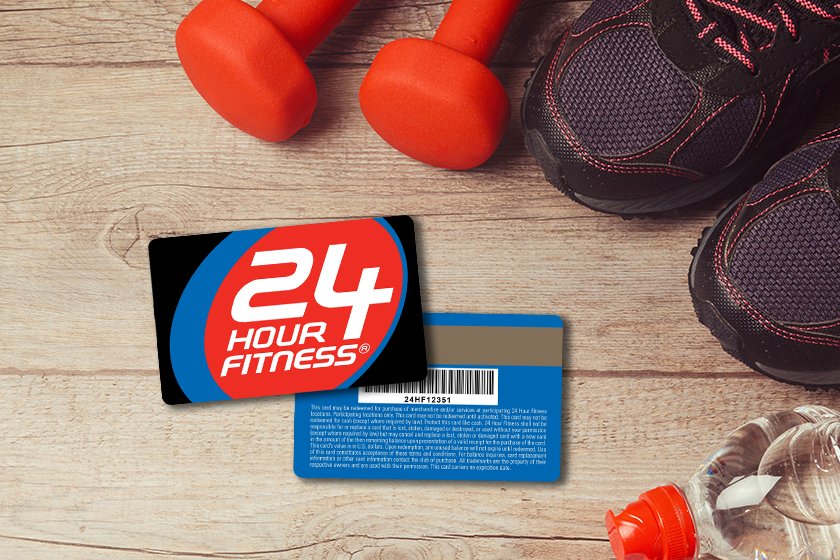 You might do training sessions with them one week, but their schedule prevents them from working with you the next week. Most people have busy and unpredictable lives. Access cards solve that problem by giving them access to your facilities so they can workout when their schedules allow it. This accommodation could influence consumers that are on the fence about signing up for your services. It gives you an advantage over competitors who aren't willing to offer unsupervised access to their gym. I won't go as far as saying it's the most inexpensive option. But access cards provide your customers with the opportunity to workout at any time.
Once you have the necessary access control technology, you will have to add a magnetic stripe or barcode to your cards. This will allow your gym members to scan their cards before they enter - unlocking the door and giving them access to your facility, studio or gym.
Fitness Tools for your Business
As you help your clients make improvements in their health, maybe its time for you to make some new additions to your fitness regimen. Adding workout sheets, exercise instructions or access cards can help improve your member's fitness journey. Making it knowledgeable, fun and safe! We're here to help you out. No matter what tools you need for your health and fitness business, we promise you the best quality service and design to help set you apart from the competition.