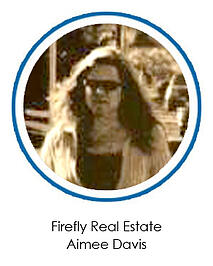 Aimee Davis of Firefly Real Estate specializes in rural residential real estate, however she also works with regular residential, commercial, land, business and all things real estate in Mulino, Oregon.
When deciding on business cards, Firefly Real Estate was looking for a card that would stand out when they handed it to potentional clients. They chose frosted plastic business cards because they were fun and unique.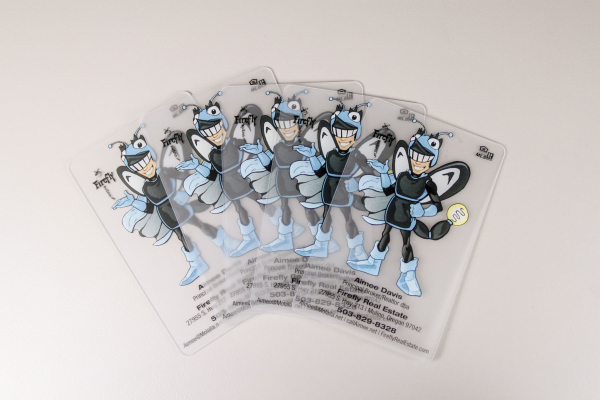 Originally, they had looked in our custom shape business cards. The cartoon on the card could be punched out and stand up like a paper doll, however in the end they opted for our standard card size on frosted plastic card stock. The response that Firefly Real Estate has received from their cards has been remarkable. "They love them, the other Realtors love them, people keep them, the kids absolutely adore them."
With such a great response from a wide demographic, they can be sure that their cards will be held in a place of honor.
---