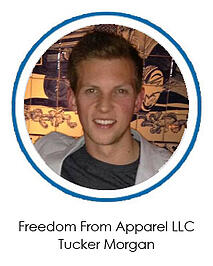 A philanthropic clothing company, Freedom From Apparel, participates in a niche market of people who work to be both fashionable and socially aware. Their website provides more than just apparel. They provide facts, statistics, tips, advice and encouragement to their loyal community of advocates and supporters regarding issues that are most important today. They provide a platform in which people can represent a great cause as well as looking great.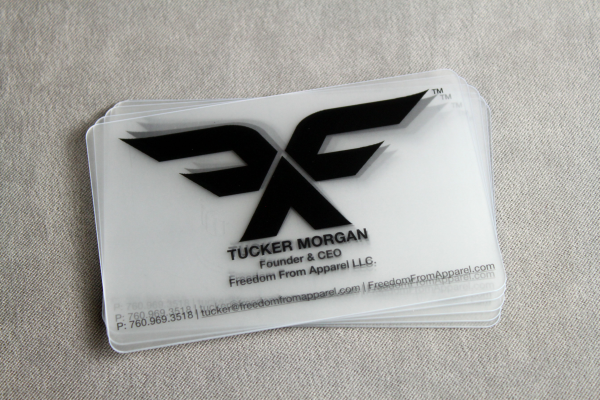 Freedom From Apparel's corporate team is comprised of young and social people which appeal to their own demographic. With the apparel industry as saturated and competitive as it is, they knew that they needed something drastic to stand a fighting chance. The first step to making a great first impression with people was to differentiate their brand. The unique,durable and aesthetically interesting business card were the right decision.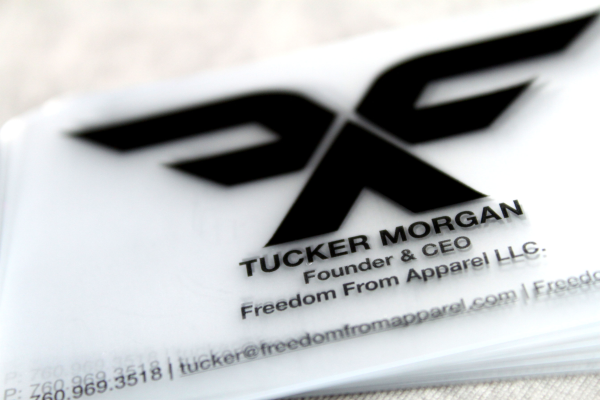 We had the opportunity to speak with Tucker Morgan, Founder and CEO, of Freedom From Apparel about their project. "I have received positive reactions every time I hand someone my business card. I have yet to experience a time when someone does not comment verbally on how great the cards are. I've always said that great products sell themselves which stands true for these cards. I am frequently asked where I got my cards from and I feel that it was a smart investment and will never go back to the old, boring card stock. Ever."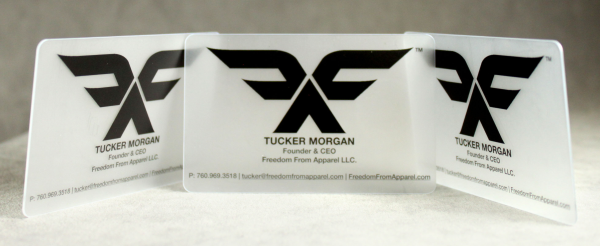 It is time for you to make a difference with your own set of plastic business cards!