Breaking out in real estate is easier said than done. Real estate is an incredibly crowded industry filled with heated competition. However, while the competition is high, there are many ways to market yourself and stand out as the premier realtor in your area. Here are a few suggestions on ways to make yourself stand out in the real estate industry.
Get Unique Realtor Business Cards
Business cards are a must-have marketing tool for real estate agents, as they ensure that everyone you connect with has your contact information and help provide a secure foundation for future services. However, not any old business card will do. If you want to stand out, try something unique - plastic business cards! These top-quality business cards are much sturdier and luxurious looking and feeling than the standard business card, plus they unlock unlimited customization options.
Speaking of customization, customizing your business cards is the key to making them stand out. Plastic business cards can be created in any shape, which is a great way to differentiate your cards from the competition. Try a house-shaped business card or perhaps a card in the shape of your logo. Clear cards are another amazing design choice that will get your cards noticed; they create a bold look that compliments your branding. Similarly, frosted cards are also transparent but feature a matte finish for an elevated look and feel.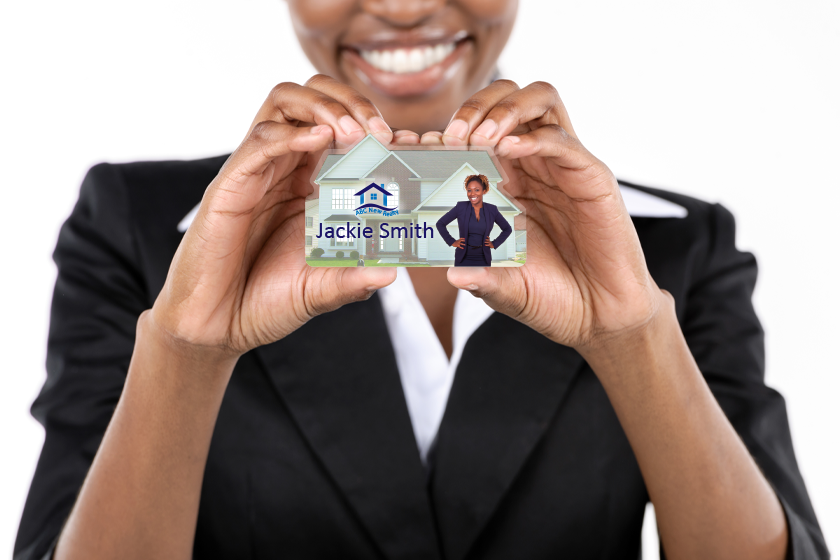 Need help creating a one-of-a-kind impression with your clients? Plastic Printers is always here to help! We have so many ideas and ways to make your business cards stand out. Whether that's using custom shapes, clear features, or another incredible design option like foil stamping, embossing, or metallic elements, we are here to walk you through all of the possibilities.
Provide Rockstar Customer Service
In real estate, clients trust you with a significant moment of their life - buying or selling is a huge event for many people. It would be best to show clients that they can trust you and that you have their back. One way to do that is to provide amazing customer service.
One aspect of customer service that may seem like a no-brainer is to answer your phone. It's ok to miss calls once in a while, but when clients leave messages, respond as quickly as you can. Also, it would be best if you were answering your emails promptly. These are simple things, but you'd be surprised at how many realtors drop the ball in terms of communication.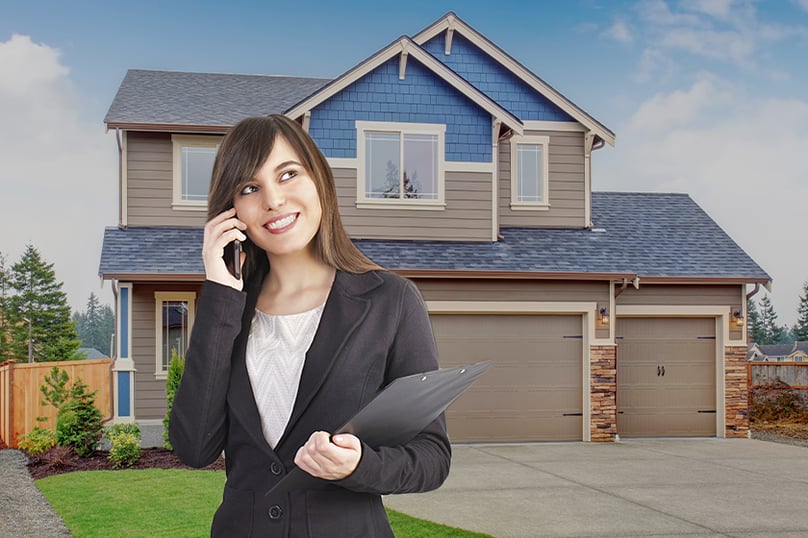 Providing amazing customer service will help you stand out as a realtor for several reasons. For starters, if you give your clients an incredible experience, they will be more likely to recommend you to their friends, family, and co-workers who are looking for a realtor. Additionally, those clients are also likely to leave you positive reviews online. Considering 91% of people regularly or occasionally read reviews, that's enormously important. Providing excellent customer service is a good practice in general, but it is especially important to you as you try to make a name for yourself in the real estate industry.
Create & Distribute Useful Content
The best realtors provide value to their clients. However, you can also provide value to people who aren't yet your clients as a way to stand out and display your knowledge. There are multiple ways to do this, but let's start with content marketing. The idea behind content marketing is to create relevant and useful content that will help your target audience. For instance, you could write a blog on your website talking about things to do before selling your home. People could find that content when searching for information, read it, and decide that you're the person they want selling their home.
Another strategy is to only provide this content to potential clients who meet with you. If potential clients meet with you about possibly selling their home, you could offer them a free PDF with guidance and resources. You can also create different guides for different audiences, ensuring you have useful content for every prospective client.
Creating and distributing helpful content will help establish you as a knowledgeable and trustworthy realtor. Additionally, it will set you apart from your competitors and enhance your client's experience. Creating useful content can be time-consuming, but it can be super beneficial in the end.
---
Breaking out in the real estate industry is difficult, but these tips can hopefully help you become the go-to realtor in your area. If you need one-of-a-kind real estate marketing tools like business cards, referral cards, signage, or more, we can help! Please reach out to us and let us know what you need; we'd be happy to provide it to you!