The time: 11am. The date: October 25th. The event: The Plasticprinters.com Halloween Extravaganza!
Last week was our company Halloween party and as such many hopeful employees aiming for the title of 'Best Costume' emerged from the shadows. We had a ton of great costumes (stay tuned for more pictures!!), but one of them that emerged victorious was our sales rep John who had the "Best Plastic Printers Flair" as the Plastic Printers Hippie.
Later on in the day, we had a surprise visitor from the sea... yes that's right, it was noneother than Captain Jack Sparrow who was more than happy to strike a pose with our resident hippie.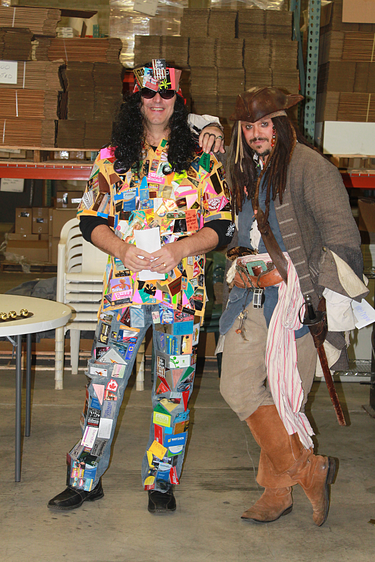 Right on, Captain Jack and Hippie John! Right on!