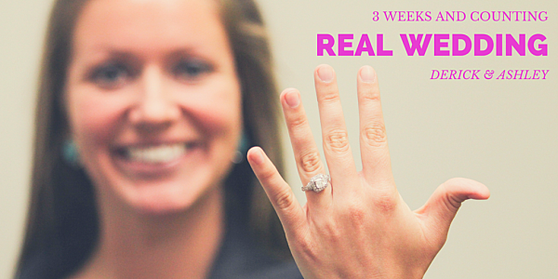 If you have been following PlasticPrinters.com on social media or seen any of our videos, you already know Account Manager
Ashley
. You may have even seen her birthday decorations.
We are happy to announce that her wedding is coming up quickly. With our plastic wedding invitation line launching soon, we thought we would catch up with Ashley and see what is going through her mind as she plans for her wedding.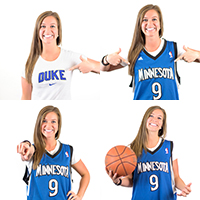 "This weekend marked exactly 3 weeks until our big day!!!!! Truly cannot believe it, but along with that excitement, is the first week I truly have felt some stress. I have never been much of a planner until my fiancé proposed and good thing that changed since I opted out of a wedding planner! With all of the last minute details and meetings, everything can really be overwhelming.
Here are a few tips that work for myself when feeling a tad bit overwhelmed."
Working Out

– this has been a heaven sent! Not only does it help clear you mind, but it also is helping me look and feel my best in my dress and on the big day!!! Who doesn't want that?!

Be Thankful – showing thanks for your family, friends, and loved ones and being thankful for the positive aspects of your life has a calming effect. It gives you perspective, and it makes other people feel good, too.
Laugh – whether it's watching your favorite comedy or hanging out with the girls… laughter truly is the best medicine. It helps distress and allows you to forget about a few worries, at least temporarily! :)
Always Be Positive and MEDITATE – easier said than done at times, I know. However, it's very critical to still find time for yourself. Keep reminding yourself why you are planning this wedding. A wedding lasts one day. Your marriage is forever. I repeat this to myself many times a day! If possible, keep telling yourself positive affirmations.
Here is one of my favorite affirmations to get you started: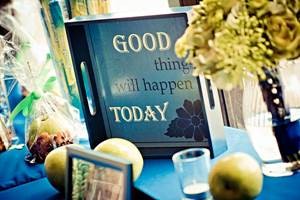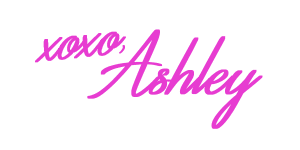 Are you getting married soon or know someone who is? Let us help take some of that stress away with our full wedding branding options.