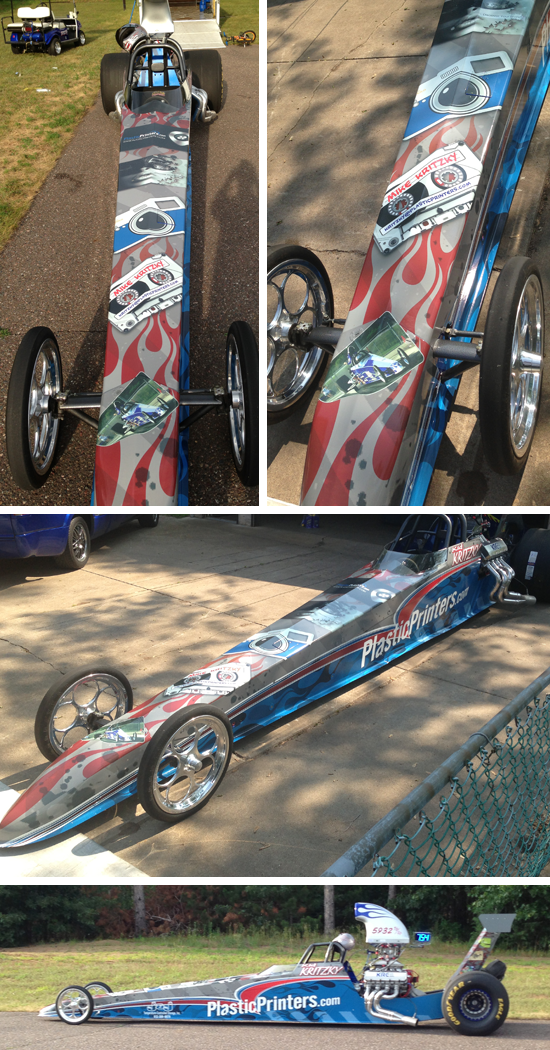 Plastic Printers is in the fast lane! One of our very own here at the company has been driving drag race cars for years. How could we pass up the opportunity to put our website and a slew of our awesome cards on the side of a 190+ mph monster?
Tom on our graphics team came up with an amazing design that took inspiration from the driver's vision. It was then printed on a full vinyl wrap and meticulously put on the car by Ryan from BT Design in Inver Grove Heights! Thanks, Ryan & Tom!
This guy has already been seen on the racetrack at 192 mph, with many more races to come! We are hoping we'll have some video of it in action soon!