Are you ready for an exciting contest? We have a 10 pack of gift cards on the line! The Escape Game has really outdone themselves with their big-hearted donation.
What is an Escape Room?
If you do not know what The Escape Game is, you are missing out! They have been innovating since "escape games" were in their infancy. An escape room is an exhilarating adventure that pushes you and the people you're with, to work together to escape the room. Each escape room will have different themes, so at each location, there will be a number of different challenges you can try.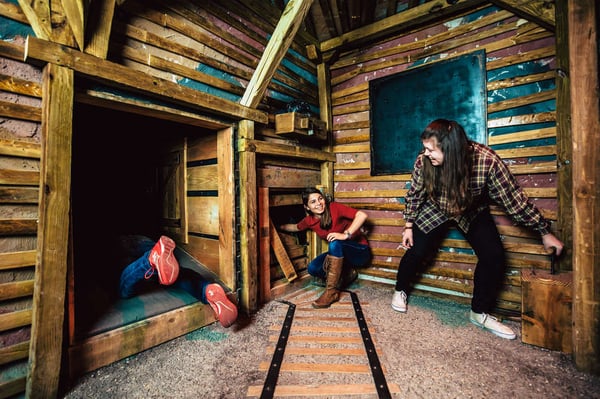 Within your adventure, there will be specific obstacles that you have to overcome to escape. And you only get 1 hour! Escape rooms have a fun and exciting atmosphere that will keep you coming back for more. Don't worry, there are a number of different types of adventures available. Just remember, each escape room requires you to do some problem solving with your team. So find the clues, and you'll clear the escape room!
In the last few years, The Escape Game has absolutely blown up, and expanded to 8 cities with their eyes set on double that in no time. So keep your eyes open for new locations and new adventures!
Escape Game Gift Cards
Plastic Printers has been with The Escape Game since the beginning. They came to us in search of Gift Cards and we have been working together ever since. Their Gift Cards are some of our favorites! Look at how well they mirror the branding of their company. Each Gift Card gives customers an inside look into the adventure they are about to embark on.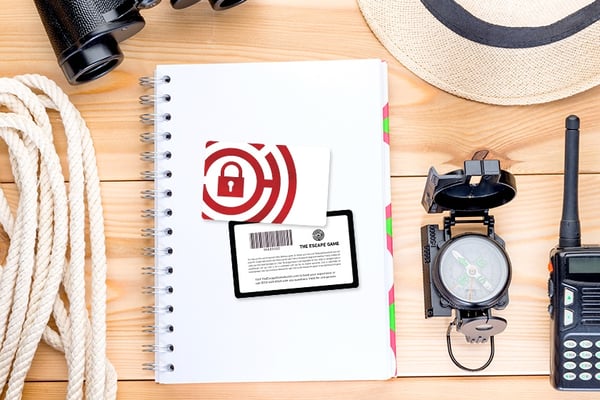 The front of their Gift Cards is only just the beginning of this eye-catching marketing tool! On the back of their card, The Escape Game outlines specific Terms and Conditions. Why? These little disclaimers can be very helpful to outline how the cards work, what they're good for, and the limitations that the card has.
The Escape Game is such a great client to work with! And it has been a treat to watch them grow and expand throughout the years. The best part is this is only the beginning! We're excited to see what the future brings and to continue working with them.
Enter to Win:
Today's Prize: A 10 pack of Escape Game Gift Cards to a location of your choosing.
To Win: Share our Facebook post or retweet our Twitter Post and we will select a random winner from our participants on January 11th, 2019. We will reach out to you through the social media outlet that you participated with.
*See full rules for the 12 Days of Giving here.