Can you believe it's already Day 5 of 12 Days of Giving? Time is flying by! Today, we have partnered with a Minnesota entrepreneur and we are beyond excited to share her story. To make it even better, La'Vida Fierce Artistry has been very kind to donate a rejuvenating gift bag full of custom beauty products. But before we get to the contest, let me give you an insider's look into why their products are so inspiring!
Homemade Beauty Products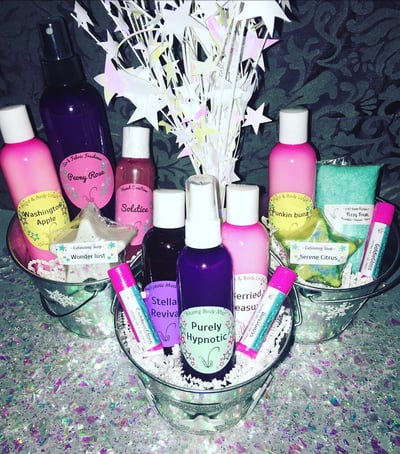 La'Vida Fierce Artistry started when the owner, Mae Burrell, became dissatisfied with store bought self-care products. Her entrepreneurial spirit led her to create her own homemade beauty products. And let me tell you, her products are very impressive!
How did she start her own business? Well, it took many months of her experimenting with different ingredients and methods before she even began developing her product line. Mae wanted them to be perfect! In the end, the quality and effectiveness of her homemade beauty products surprised her. This is when she realized her products could help more than just herself. They could help others!
Mae's life took a turn for the better as she began to pursue her passion. From remodeling her basement to establishing a client base. She slowly began to establish what we know as La'Vida Fierce Artistry.
Bath and Beauty
What does La'Vida Fierce Artistry offer today? Mae's main focus is on handmade bath and beauty products. Each with a unique color and fragrance. You can find all your bath and beauty needs with La'Vida Fierce Artistry. Soaps, lotions and body spray are all a part of her product line. She even has began to expand into men's products. Need beard oil? She's your person!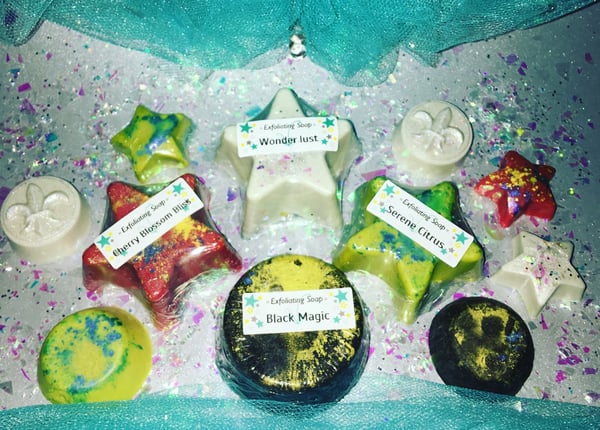 This is just the beginning for Mae Burrell! Her goal is to continue to grow and expand while creating personalized bath and beauty products that give her customers invigorating results.
Custom Marketing Products
We crossed paths with La'Vida Fierce Artistry a couple years ago. They called us because they needed business cards. But they did not just want any type of business card! Their company needed a marketing tool that accented their products and set them a part from their competitors. We worked with them to create an AMAZING product that conveyed their unique style and were proud to show off.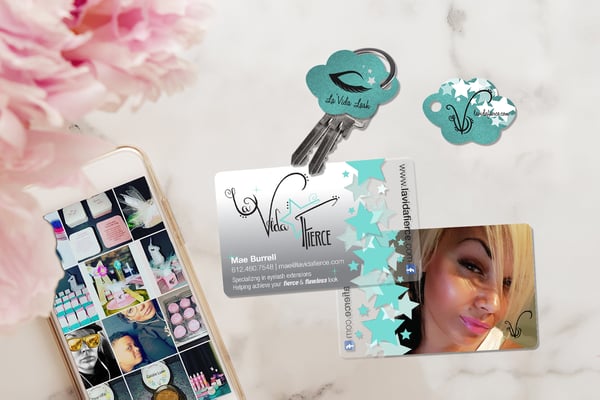 We have also helped them create custom key tags for their VIP members. Why did they want these? To recognize their top-revenue generating customers and to give them exclusive access to events or special promotions. Using a custom shape, they created custom key tags that are creative, stylish and unique. Resulting in a product that elevates their brand and leaves a lasting impression on anyone that sees them.
It always has been so much fun to work with La'Vida Fierce Artistry and we love being able to see their business grow throughout the process. Interested in trying some of their products? They have donated a gift bag full of custom products, enter to win today!
Enter to Win:
Today's Prize: Gift Bag Full of Custom Beauty Products
To Win: Tag 2 Friends in our Facebook or Twitter Post. We will select a random winner from our participants on January 11th. You will be contacted through the social media outlet you used, so look for a message from us!
*See full rules for the 12 Days of Giving here.