Are you ready for our first contest? We have partnered with a coffee shop that has not opened their doors to the public yet. Hardy's Coffee Bar has let us into their journey of opening their own business. And has donated a tasty prize to go with their story.
Hardy's Coffee Bar is opening their coffee shop this winter to provide coffee lovers with a one-of-a-kind-experience. They are not just an ordinary cafe! They bring much more than that to the table. From handmade furniture to hours of training. This coffee bar has created an exclusive space for coffee enthusiasts.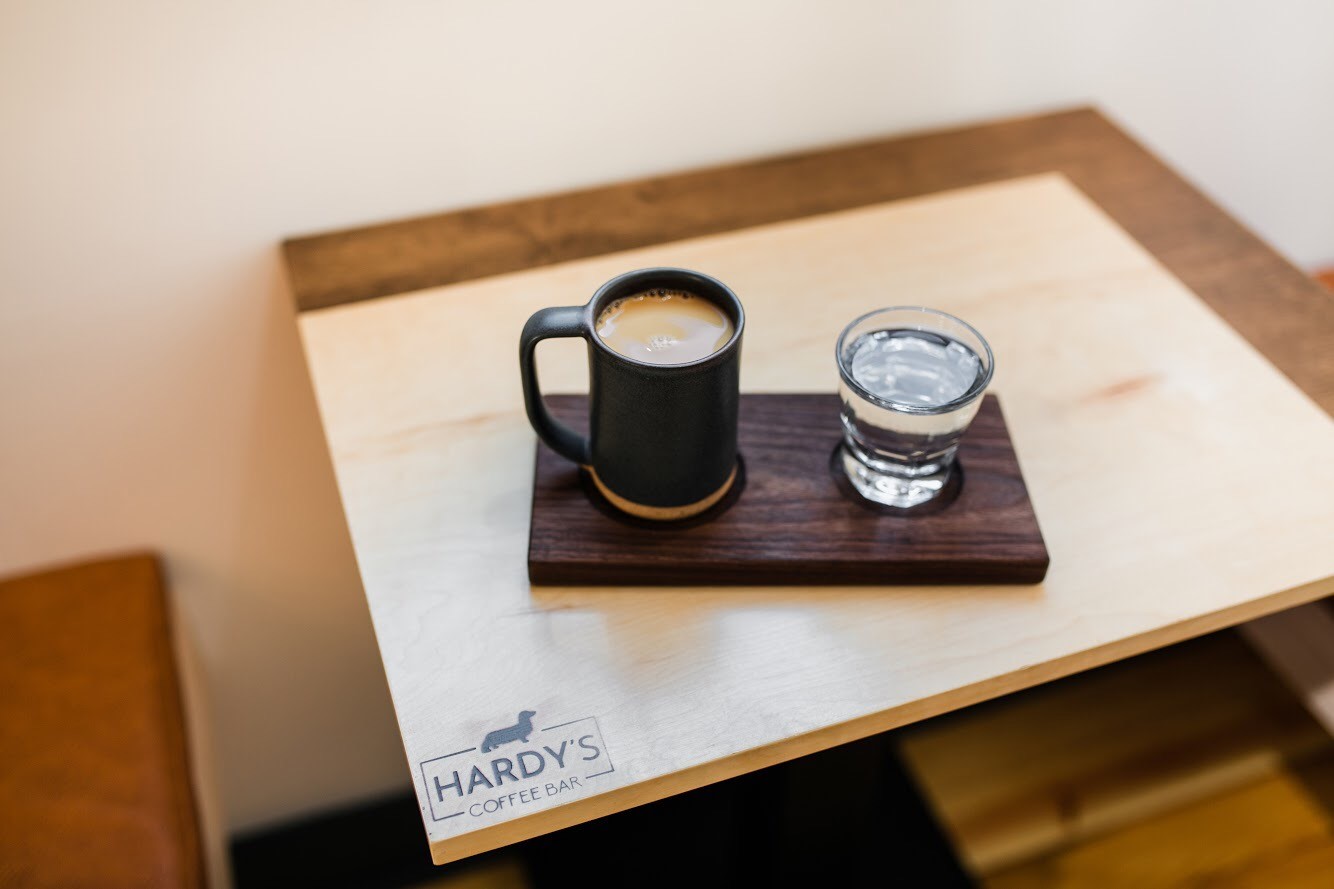 Opening your own business can be a whirlwind. Where do you even start? What do you need to know? There are so many questions you could ask. Hardy's Coffee Bar is going to be your guide. Here are 3 tips they have given us for opening your own business.
Improve Customer Experience
Details, details, details. I cannot say these words enough. To improve your customer experience you have to pay attention to the details. Hardy's Coffee Bar is obsessed with the details in their coffee shop! Even down to the color of the screws that they use. Tiny touches like this do not go unnoticed.
Owners, Peach and Danielle, are constantly working to improve their customer experience. Customers will appreciate when you go above and beyond to make their experience special. Because of your attention to quality. They know that every time they visit your business it's going to be a great time!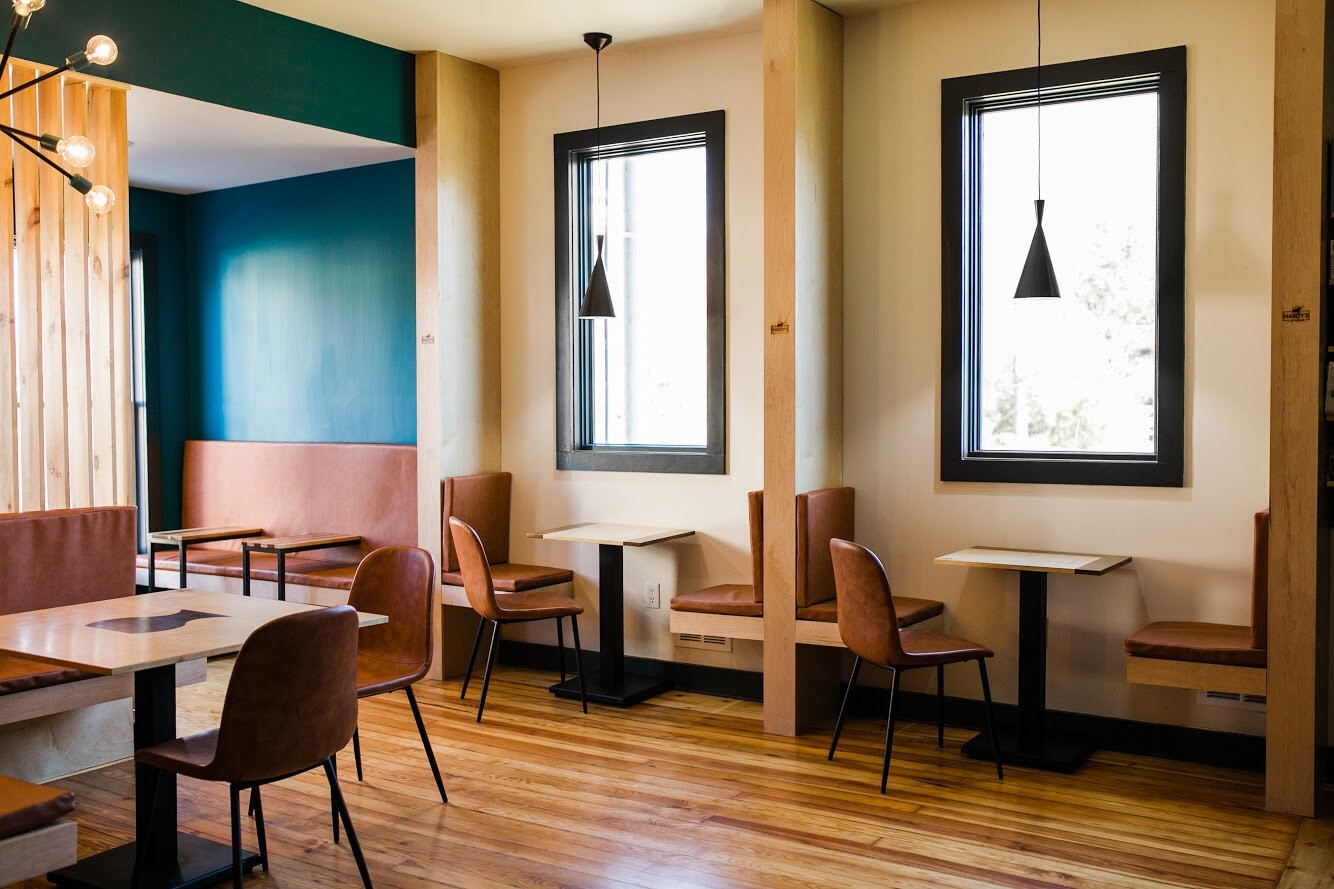 How can you improve your customer experience? It's time to get creative! Think of unique ways to differentiate yourself from competitors. For example, our favorite part of Hardy's Coffee Bar is that guests have to ring the doorbell to get let in. But if they are a member, they get key tags that allow them in to enter the coffee bar. A simple, yet effective way to create an exclusive experience.
We had the pleasure of making their key tags for their members and yet again it was a detail that they wanted to be AMAZING. Their key tags are in the shape of a dachshund to mimic one of their dachshund's at home. And their membership program is designed to really make their members feel valued. Each member is given perks, door access and retail discounts. Not a single detail is left un-turned in this coffee shop!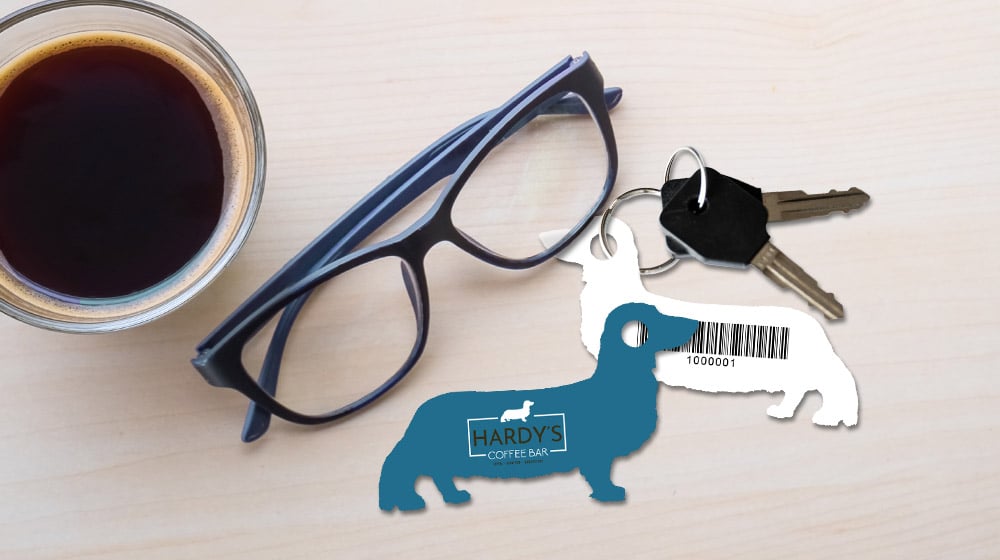 Building a Company Brand
Brand well! Make sure to brand everything the same. Hardy's Coffee Bar uses the same theme throughout their different marketing outlets. Whether it's their website, social media or inside their coffee shop. Consistency is key for building a company brand.
Hardy's Coffee Bar wanted to make sure they were recognizable to their clients, community and social media followers. So they began building a company brand surrounding coffee and dachshunds. But if were being honest, how could you not recognize that cute puppy logo?
Create Your Story
Hardy's Coffee Bar has shared their beautiful story from beginning to end through their social media channels. Creating buzz around their company and the business they are creating. People in town call it the, "Peach & Danielle Project". Their customers and community are invested in their coffee bar. Before it has even opened!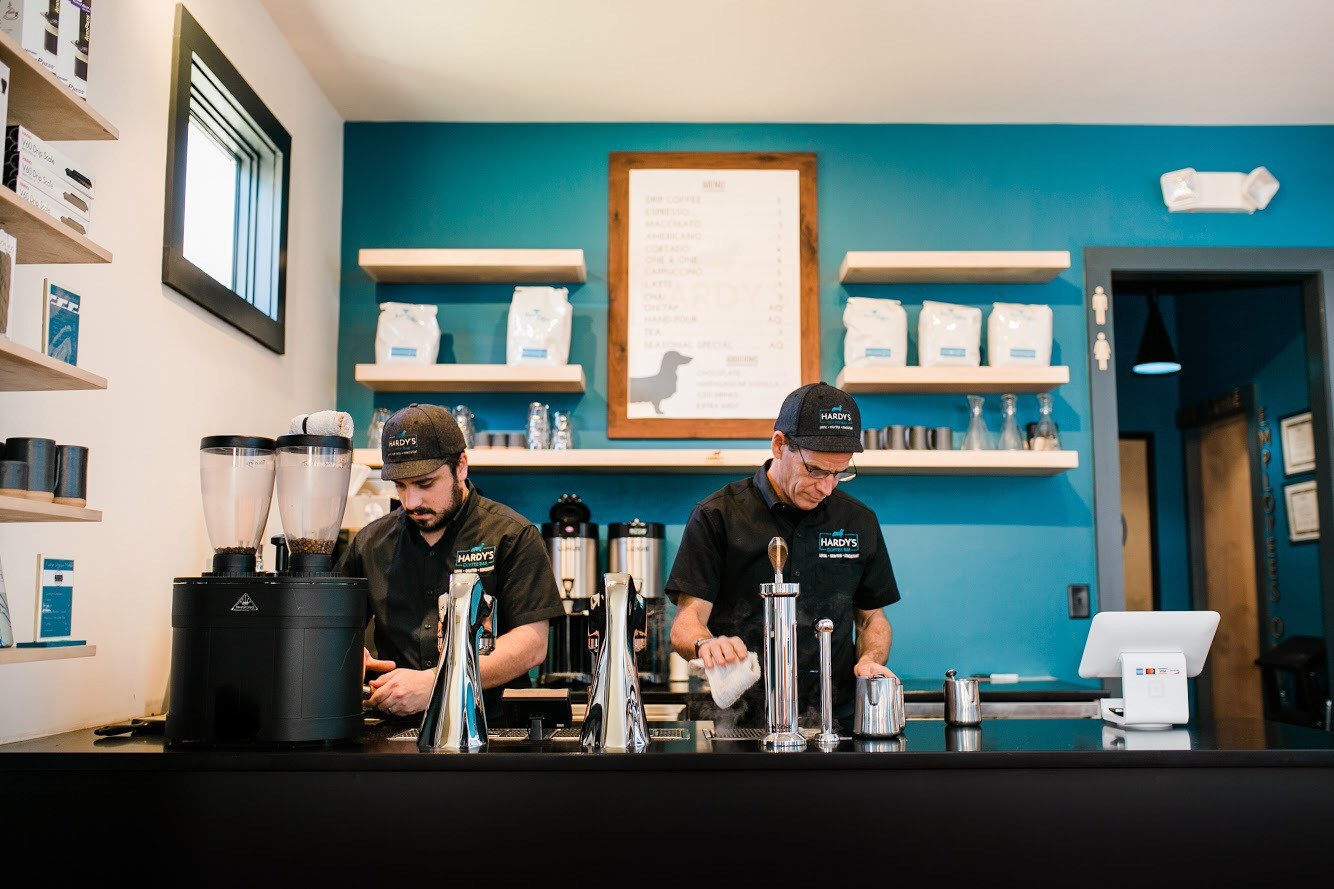 Their customers feel like they have been a part of their journey. Why? Because they are consistently updated with the progress of the company. Making it a fun atmosphere for everyone!

Hardy's Coffee Bar has been honest and true to who they are. Incorporating their fun personality, faith and determination into everything that they do. As well as showing all their milestones along the way. And they decided to let us in on a part of their journey by donating some coffee beans. To enter to win, read the instructions below.
*Also, if anyone needs a last minute present idea you can order 12 oz bags for friends and family at Hero in Coffee. Use discount code FIRST10 to receive 10% off and $5 shipping.
Enter to Win:
Today's Prize: 12 oz Bag of Coffee

To Win: Comment on our Facebook or Twitter Post your favorite type of coffee drink. We will select a random winner from our participants on January 11th, 2019. We will reach out to you through the social media outlet that you contacted us through.

*See full rules for the 12 Days of Giving here.