Our feature giveaway partner for today, is cardPresso! They've donated an XS version of their software, which as you'll find out below, is pretty awesome. Especially if you're looking to print ID Cards.
cardPresso and ID Issuance
At Plastic Printers, we offer tons of solutions for plastic cards. But for special situations, it makes sense for the client to be able to issue cards themselves. That's why we carry a few different lines of ID Card Printers.
And while we carry a few different types of ID Card Printers, the software we recommend stays the same. cardPresso is the most feature rich software we've ever seen! And to make it even better it has a simple user interface. Almost anyone can use it!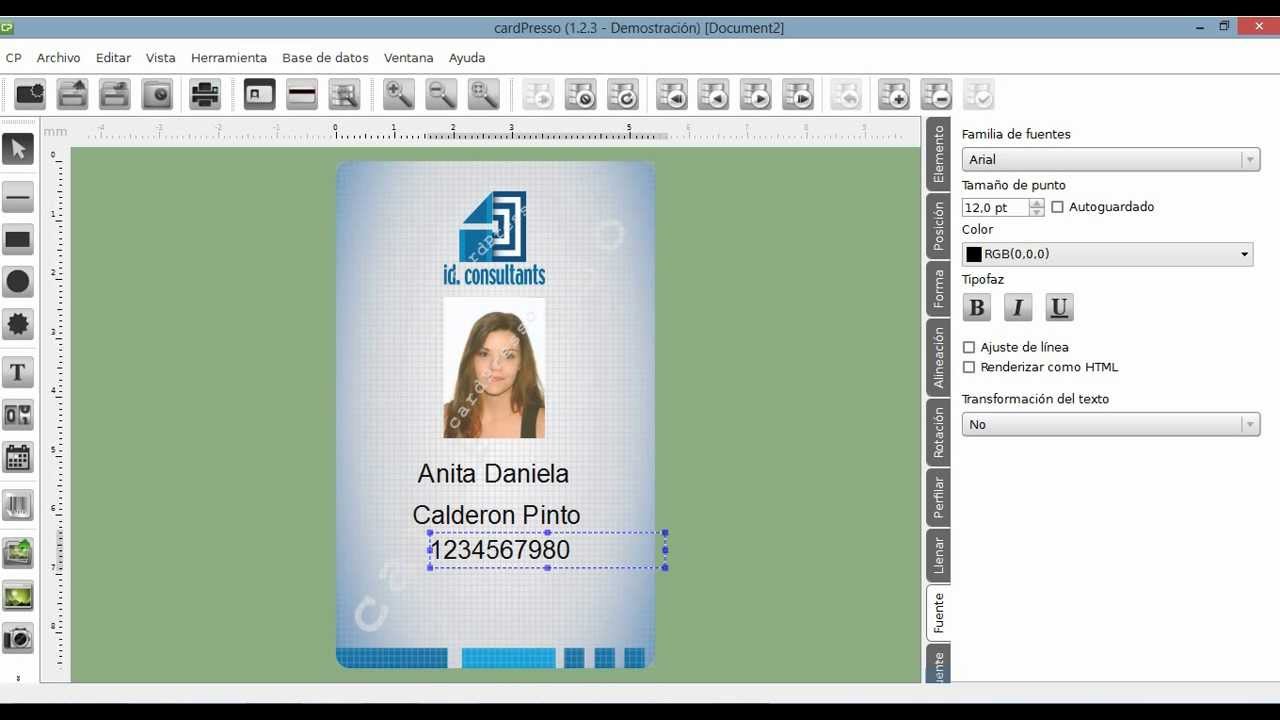 So many ID Badge software apps are specialized to a single type of printing. Or are overly complicated with SQL databases, and webhook. The words alone are confusing! Plus, the complexity of the programs make the person printing ID Cards want to pull their hair out. cardPresso offers you the best of both worlds! Let's dive into a few of their features and find out why they are so great.
Different Versions for Different Folks
We were first introduced to them about 4 years ago when the software started being packaged with the Evolis Printers that we sell. Interested to see what it was like, we decided to get a demo. And we were stunned at how easy it was! We loved that is had a drag and drop interface and a simple database connection. The best part was that we only got to demo the basic XXS software.
cardPresso has 5 different software versions to fit everyone's needs. From printing an ID Badge for a roofing company, to issuing college ID's. They have a solution for you! Their software builds are delivered on a USB dongle. Which is an adapter that plugs into your USB port. The USB dongle acts as the license for the software. So whatever computer it's plugged in to, is the one you can print from.
Entry Level: cardPresso XXS
XXS is the basic version of the different softwares. It's very simple to use! It can print your ID Card and add barcodes if needed. There is nothing more to the software than that. We recommend that most of our clients who are printing 50+ cards per year upgrade.
Most Popular: cardPresso

XS
This is the version we sell the most and after speaking to the people at cardPresso, it sounds like it's their best seller too. This software has all the features of the XXS version plus some powerful upgrades. Such as printing QR codes and access to the Production Mode.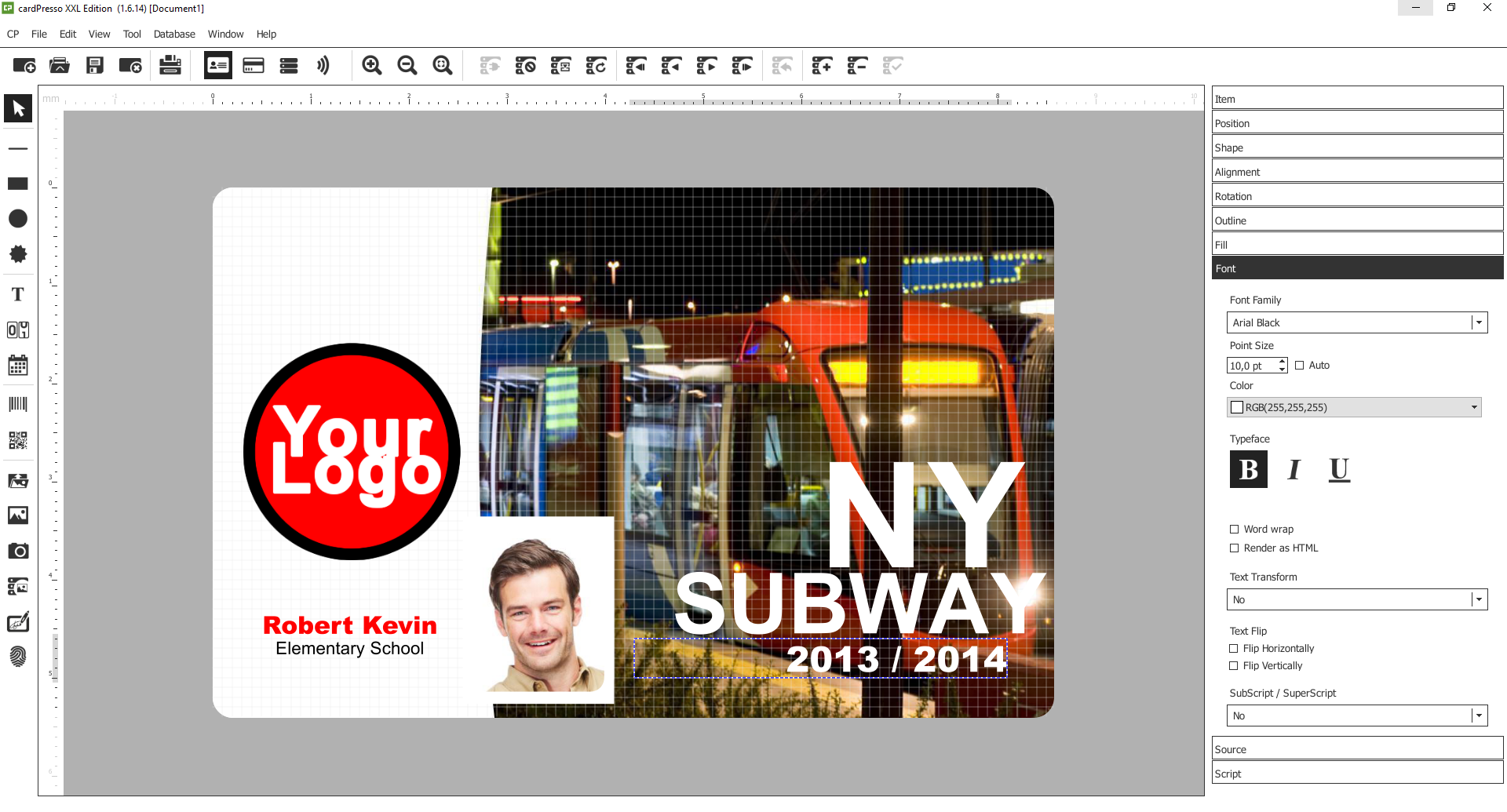 The biggest and most helpful feature is the Excel direct database connector. This term can look intimidating, but the concept is simple! It's purpose is to make it really easy to take personal information and place it in strategic spots on the ID Card. For example, you need to make ID Badges for 200 workers and they all require specific personal information. Put all their information into a spreadsheet. Then, all you need to do is put the information onto the template you've created. By using the Excel connector, it's done in moments!
Sophisticated Software: cardPresso

XM
This is where it starts to get sophisticated! XM gives you tools to print instantly. Use tools like Face Crop to take photos and insert them right into the cardPresso software. It's a simple way to add an ID photo to your ID Badge. This software also lets you store the ID record with the photo connected to it, so it's easy to find later.
Another benefit is it gives you advanced database search. Eliminating the time and energy spent looking for a specific record. This software is a must have for a large database! Finally, it offers Smartcard plugins, 2D Barcodes, and MS Access database connectors to elevate your ID Badge even further.

Professional Grade: cardPresso

XL
Now, we're talking about a professional grade of software. If you need NFC/RFID contactless cards, this is going to be your guy. This edition supports the encoding of a wide range of contact and RFID technologies such as MIFARE Classic, DESFire, Ultralight, NFC, SLE cards and more.
Ensuring that the data printed on your badge is updated can be a real headache. With a live bidirectional connection to your centralized database using ODBC drivers you'll always have updated data at your fingertips to edit or print a badge. And this information will be automatically saved to your centralized database. That was a lot of information throw at you. Basically, it means that there will be no data duplication, no data loss and no delayed updates.

cardPresso XL edition is the best choice for companies focused on security and efficiency. Because it has top of the line features like multi-layout support, UV printing, user permissions management and encoding. Security conscious businesses know it's essential to monitor who has access to your information flow. XL edition's "User Permissions" and "Audit Report" features allow you to keep track the operations performed in your cardPresso software to make sure your information flow stays secure.
Ultimate Printing Tool: cardPresso
XXL
XXL is the ultimate enterprise card printing tool! First off, with the XXL license, you get a net license to connect up to 16 PC's. What does that mean? This is the software for you, if you're going to issue a Badge to one printer from a number of different PC's. Plus, it gives you some more advanced Web Print Server features, and is setup for DESFire.
Many of these terms might seem foreign to you, which is fair. My advice is that if you're looking for software, you really need to speak with an expert to make sure you're buying the right version.
Why Do I Need It?
I have a hard time believing you aren't convinced at this point. But let's talk about some of the other things you can get:
Free Tech Support. If you can't figure something out, let them know and they'll help you out! I've called them before, and they're extremely helpful!

The software works on a PC or Mac! Just try to find ID Card Issuance Software you can use on a Mac somewhere else. I promise that you will have a hard time finding one.

They work with a huge list of card printers. From Evolis, Zebra, Datacard, Fargo, Magicard, Matica, Hiti, and more. So no matter what printers you use, you can keep cardPresso.
Are you excited about our software giveaway yet? Enter to win an XS version of cardPresso by liking our post on Facebook or Twitter. We will select a random winner from our participants on January 11th, 2019. We will reach out to you through the social media outlet that you participated with.
*See full rules for the 12 Days of Giving here.