Boo! Did I scare you? Okay, maybe not.. but maybe this will give you a fright; Halloween came and went, and we are now in the beginning of November. Where did 2013 go? That didn't stop us from having a blast at our company Halloween party last Friday! With prizes for most creative, best Plastic Printers flair, scariest, and best costume, the employees here were clamouring with excitement. Here's some photos of the day!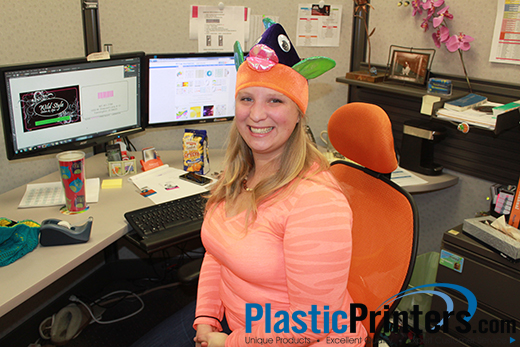 Graphic Designer Nikki as a tropical fish. How cute!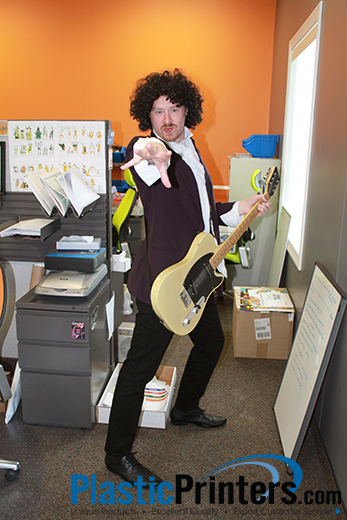 Tom our Graphics Supervisor as Prince.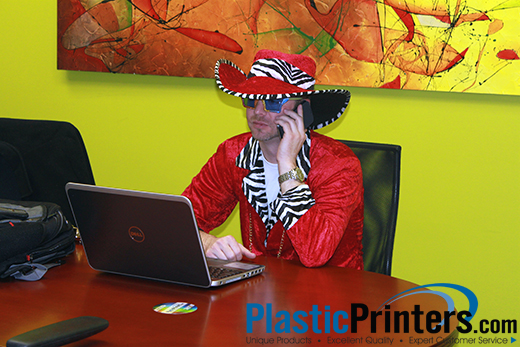 Of course we always work in style. Just another day for Sales Rep Derek.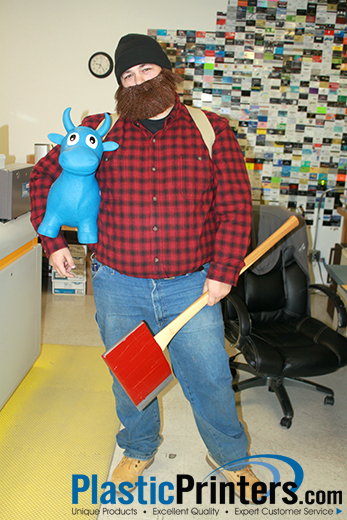 Personalization Department's Paul Bunyan, ladies and gentlemen. And oxen.
And finally, the winners!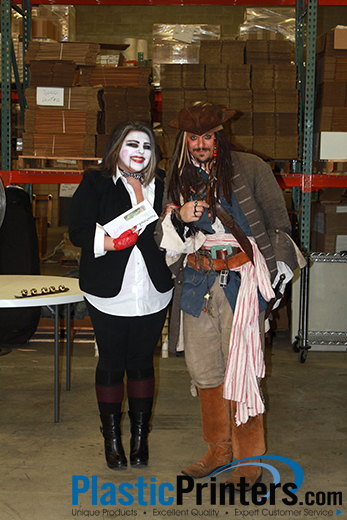 Winner of "Scariest Costume" was Account Manager Sam's rendition of Jigsaw from the Saw series!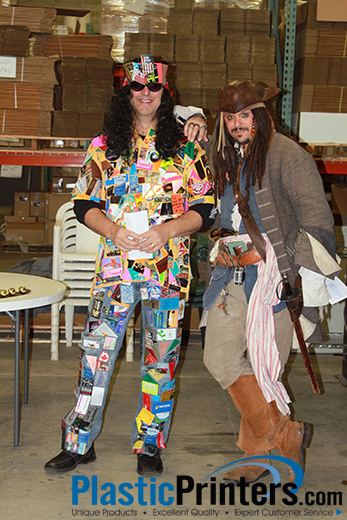 Winner of "Best Plastic Printers Flair" was Sales Rep John the Plastic Printers Hippie. Totally plastic, man!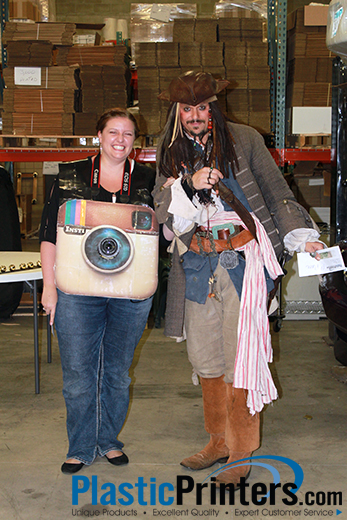 In our "Most Creative Costume" category is Account Manager Sarah as a real working Instagram!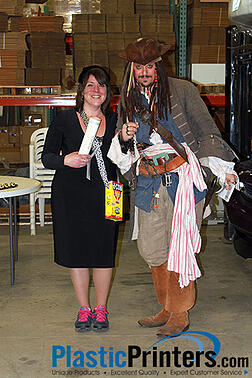 Our two "Best Costume" runner ups, Jen the Cereal Killer, and Jenni the Widow in Mourning.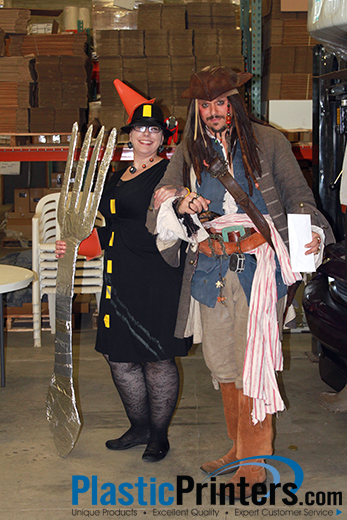 And our winner of "Best Costume", Prepress guru Caitlin as a Fork in the Road!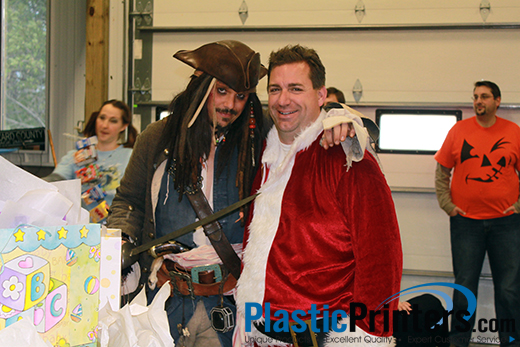 Santa Claus and Captain Jack Sparrow together at last!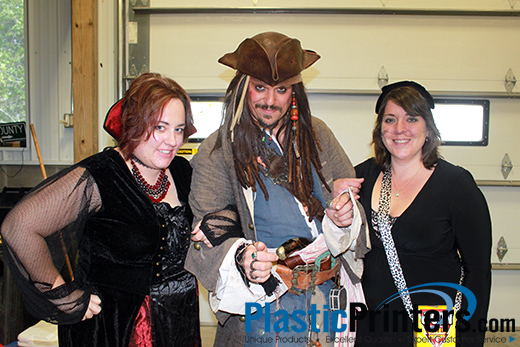 Jack, you better watch out for these two ladies...
Congratulations to all our winners and thanks to everyone who participated! We had a wonderful Halloween and hope you did too! Happy Holidays!!