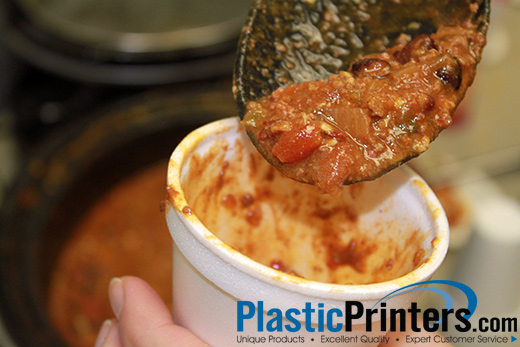 Last Thursday we had our 2nd Plastic Printers Chili Cook Off at the office and it went off without a hitch! Everyone taste tested tons of delicious concoctions of meat, beans, cheese, and sour cream and then finally feasted on their favorite one. At the end, votes were tallied and a winner was chosen.
Here are some pictures of the event!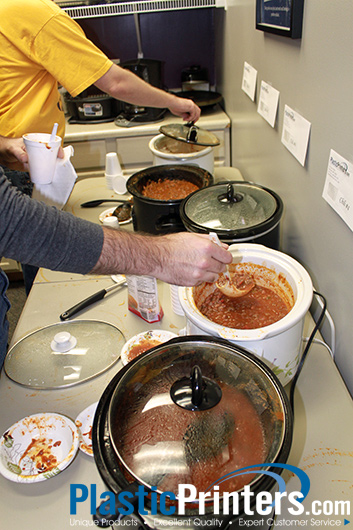 Tons of applicants braved the peanut gallery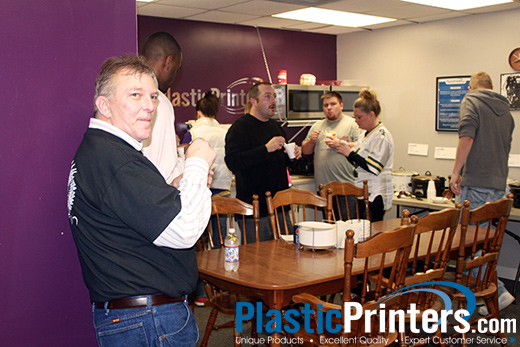 Mingling at the Chili Feast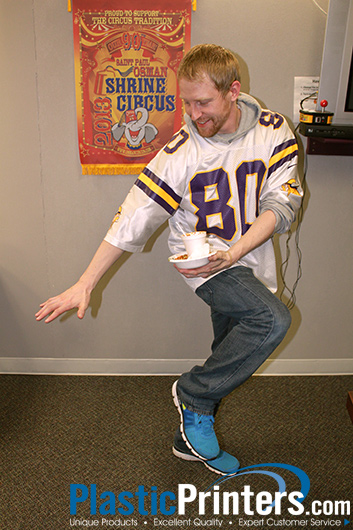 Nate's attempt at the Heisman Trophy pose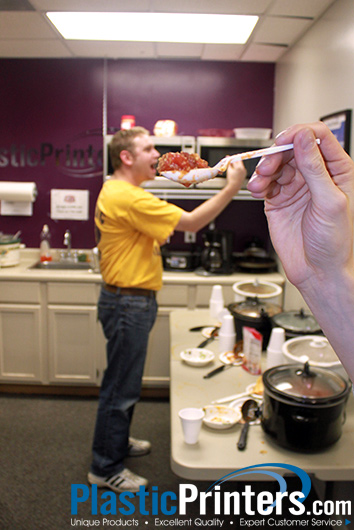 Slow down and leave some for the rest of us, Scott!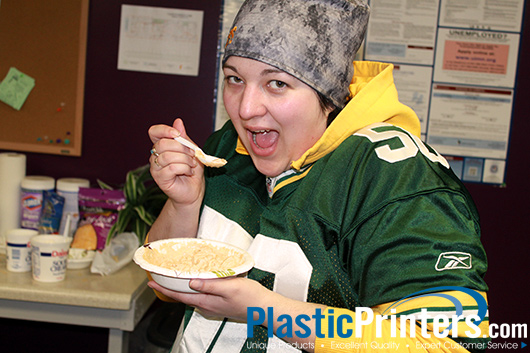 Rachel chowing down and enjoying her chili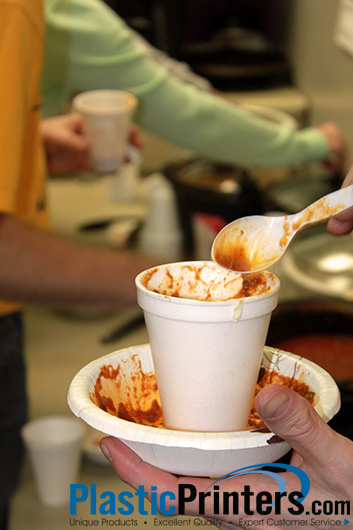 Eat ALL of the chili!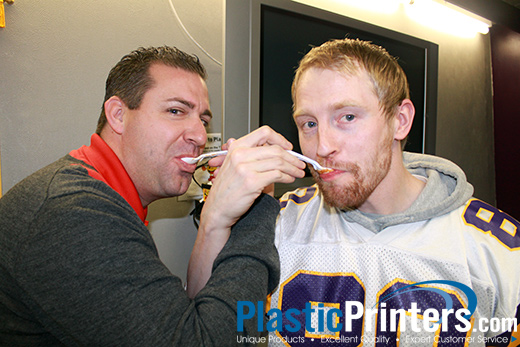 Plastic Printers owner Luke and web guy Nate get a little intimate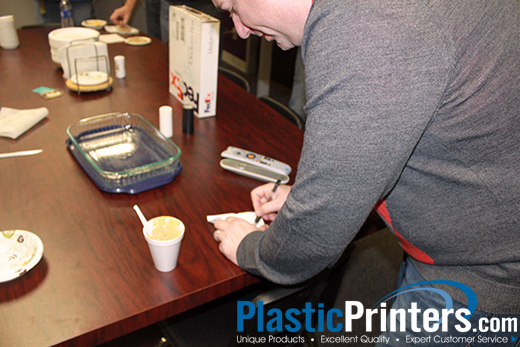 Luke puts in his vote for his favorite chili!
...and the winner of a $50 VISA gift card and office bragging rights for the month is...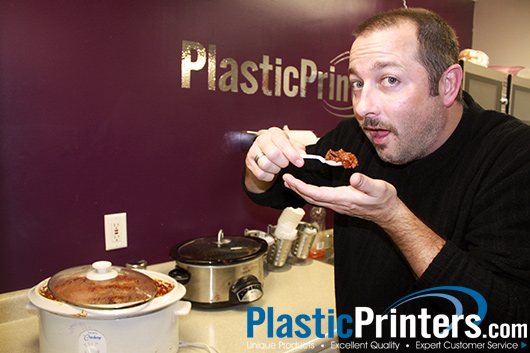 ...VP of Sales Jeff with his Buffalo Chili!
Congratulations Jeff!!